Waffle obsession is upon us. It started when Leah Brickley, a Food Network Kitchens' recipe developer, made French toast in a waffle iron. It was so good, with the perfect ratio of crispy and crunchy to creamy and eggy, that FoodNetwork.com's editors questioned why waffling isn't the standard method of preparing French toast. Why isn't this on brunch menus across the country? We wondered. And then: What else can we waffle?
Waffle mania ensued. Sure, there were some misses — which we'll share with you in a later post — but Leah and team came up with a dozen waffled recipes that just might best the originals (you should have seen the Iron Chef America crew, passing by tastings and doing double-takes at the creations). Check the waffles out in our gallery, then break out the waffle maker to make these awesomely easy (and quick!) breakfasts, lunches, dinners and desserts. Happy waffling!
Waffled Brownie Sundae: Liven up a birthday or make any meal into a party with these fudgy waffled treats.
Waffled Margherita Pizza: Your waffle maker does double duty for a pizza party. It's both an oven for the crust and a broiler for melting the cheese.
Waffled Falafel: Bring the food cart treat into your kitchen; bonus: these Middle Eastern falafel are lower in fat than their deep-fried inspiration.
Waffled Carrot Cake: Homemade carrot cake with cream cheese icing — no oven, baking pans or cooling required.
Waffled Bibimbap: A waffle iron makes this Korean comfort food easy to tackle for a weeknight meal. Top it off with a waffled egg — no need to turn on the stove!
Of course, the waffle project would have been remiss without some love for the classic waffle — the inspiration behind all of these new creations. Leah set out to perfect it. Her secret to super-crispy waffles? A little vegetable shortening in the batter. From there, she kept going and came up with seven more insanely good batter-based waffles, from multigrain to pumpkin-chipotle.
Get all 12 waffled recipes, plus eight more classic and creative waffles, and come back to FN Dish all week for more on our waffle adventures. We'll take you behind the scenes of the project, unveil some waffle fails and share tips for maximizing your waffle maker.
More posts from Sara Levine.
Similar Posts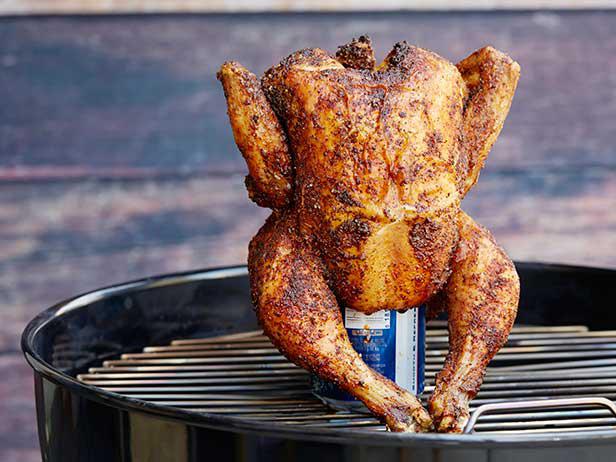 This clever grilling technique is easy enough to perfect even on your first try making it....