A lot of our Thanksgiving traditions come canned — the pumpkin puree for your pie, the start of your favorite cranberry sauce and those curly fried onions for your green bean casserole. These time-honored ingredients get this most-anticipated meal on the table year after year. As the holiday draws near, however, give some serious thanks by stocking your table with show-stopping produce-loving sides.
As you start assembling those grocery lists of yours, mix and match these 10 killer dishes — each with a veggie focus — for a Thanksgiving spread your family will reproduce for years to come.
1. Mushrooms: We may eat our mushrooms year-round, but Ina's Mushroom-Leek Bread Pudding celebrates this ingredient in a preparation reminiscent of classic Thanksgiving stuffing.
2. Squash: Food Network Magazine's Lemon-Maple Squash are curvy and sophisticated, working as an elegant addition to the other casserole-leaning sides.
3. Brussels Sprouts: A common enemy among most kids, Brussels sprouts do well when combined with cheese and toasted. Bake Brussels Sprouts Gratin by Food Network Magazine with a cheddar cheese topping for a crowd-pleasing edge.
4. Cauliflower: Anne Burrell pairs seasonal roasted cauliflower with another timely piece of produce — Jerusalem artichokes. Her Spice-Roasted Cauliflower and Jerusalem Artichokes recipe for Food Network Magazine is flavorful and exciting, especially among its comforting counterparts.
5. Potatoes: If you're looking for something different from the old mashed potatoes-and-gravy ritual, Tyler's top-rated Scalloped Potato Gratin goes on your plate creamy and rich.
6. Greens: All of the sturdy winter greens you'd ever want — think mustard and turnip greens, kale and Swiss chard — come together in the Neelys' Hearty Winter Greens Saute for Food Network Magazine. They're cooked down till perfectly tender, and work as a wholesome counterpart to the richest of Thanksgiving sides.
7. Parsnips: Make a nod to the overlapping holiday of Hanukkah with Food Network Magazine's Parsnip-Potato Latkes with Cinnamon Applesauce. Fried up till golden brown, these not-so-traditional pancakes will fit right in.
8. Broccoli: Standard steamed broccoli won't cut it on your holiday table. Alton Brown's Broccoli Casserole is creamy, rich and perfect for weeknights too.
9. Sweet Potatoes: Odds are, you'd be making this one even if we didn't give you a little nudge. The Neelys' Old-School Sweet Potato Souffle comes with the obligatory marshmallow topping.
10. Green Beans: No side lineup would be complete without a holiday staple like Alton Brown's Green Bean Casserole. Even the crispy onions in this recipe are made from scratch.
Get more Thanksgiving recipes from friends and family:
Feed Me Phoebe: Swiss Chard Gratin
The Lemon Bowl: Quinoa with Acorn Squash, Apples and Walnuts
Jeanette's Healthy Living: 16 Clean Eating Thanksgiving Side Dish Recipes
Big Girls, Small Kitchen: Nancy's Vodka Cranberries
Weelicious: Maple Roast Vegetables
Napa Farmhouse 1885: Easy Mushroom-Chile Risotto
Red or Green: Schezwan Green Beans
Domesticate Me: Sweet Potato Gratin with Pancetta, Parmesan and Sage
Virtually Homemade: Sweet Potato Casserole with Walnuts
Elephants and the Coconut Trees: Purple Potato Salad with Grapefruit Vinaigrette
The Sensitive Epicure: Roasted Sweet Potatoes with Thyme and Rosemary
The Heritage Cook: Maple-Roasted Root Vegetables
Food For My Family: Honey-Roasted Cauliflower with Pine
Dishin & Dishes: Twice baked Sweet Potatoes
Devour: Top In Season Thanksgiving Sides
Taste With The Eyes: A Fresh California Twist on Brussels Sprouts
More posts from Allison Milam.
Similar Posts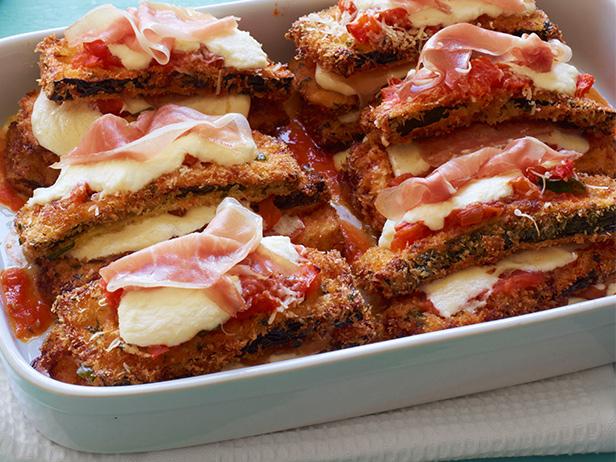 If you too are facing an overflow of zucchini at your house, look no further than these recipes to put the veggies to good use....