It's Thursday, and while that means everyone is just one day away from the weekend, it also means it's time to throw back — to an earlier period in Food Network's history. Check back on FN Dish every Thursday to find the latest #tbt of your favorite chefs and get a retro look at their earliest days on TV.
These days Anne Burrell is living her life in extremes — kitchen extremes, that is. When she's not working with top restaurateurs to find their next leading executive chef on Chef Wanted, she and Bobby Flay are leading teams of seemingly hopeless home cooks: the culinary recruits on Worst Cooks in America. But even in her earliest days on Food Network, Anne enjoyed competition, first appearing as Mario Batali's sous chef on Iron Chef America in 2005. Not long after, she traveled from Kitchen Stadium to a homelike kitchen on the set of her first daytime show, Secrets of a Restaurant Chef.
After graduating from culinary school, Anne spent time in Italy learning the art of rustic, regional Italian cuisine before returning stateside to begin work in some of New York City's top restaurants. So by the time Secrets of a Restaurant Chef premiered in 2008, Anne was keenly aware of the ins and outs of professional cooking. With her culinary expertise, Anne managed to bring fine-dining recipes to an at-home audience of novice and experienced cooks alike. She made seemingly complicated skills like braising and poaching accessible, and offered five-star versions of both dressed-up fare like Wild Mushroom Risotto and casual sweets, including Super Yummy Chocolate Chunk Oatmeal Cookies.
No matter which show she's cooking on, Anne's maintained two signature elements: her can't-miss spiky hairdo and passion for Italian cuisine. She's committed to teaching fans her favorite dishes, and they've responded in droves, cooking up her tried-and-true dishes at home in their own kitchens. Some of her most popular recipes include Spaghetti alla Carbonara, Chicken Cacciatore and Sausage Lasagna, three hearty suppers that deliver on classic taste and texture.
Related Reading:
More posts from Maria Russo.
Similar Posts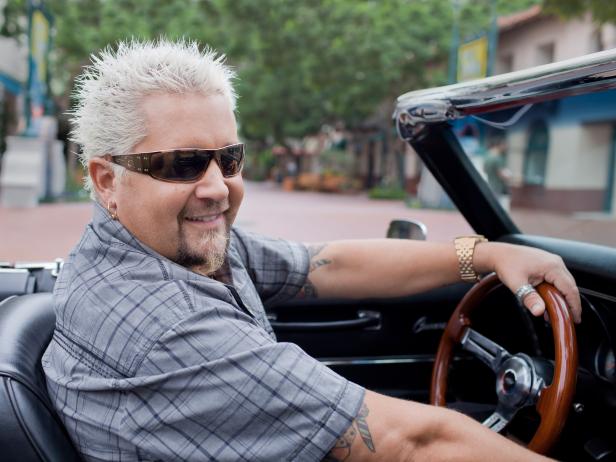 Get the first look at Guy Fieri's upcoming series, Guy's Family Road Trip....