"My job here is intense, to say the least," Robert Irvine said not long after arriving at Mama Campisi's Restaurant in St. Louis. This nine-year-old Italian eatery was once profitable, making nearly $1 million in revenue, but after employee theft resulted in more than $70,000 in losses, the business faded, and now husband-and-wife owners Lance and Andrea Ervin face nearly $600,000 worth of debt. But beyond their financial struggles, Andrea was overwhelmed by her situation, so Robert's mission was twofold: Give Mama Campisi's the tools it needs to succeed again, and help Andrea and her family regain their trust in their restaurant. After just two days and with only $10,000, Robert and his Restaurant: Impossible team reopened Mama Campisi's with an inspired menu, a transformed interior and the skills needed to ensure future profits. FN Dish checked in with Andrea and Lance to find how the business is doing today.
"Business seems to have picked up," Andrea said. "We were able get a couple [people] paid in full, however, due to the repairs that had to be done, we have been at a standstill right now."
The menu at Mama Campisi's now incorporates several of Robert's recommendations for improvement, including altered prices. We "added the rabbit, modified some of our dishes with ingredient suggestions [and] have made some dishes smaller," Andrea told FN Dish. "We are getting new menus made with some nice wine pairings on them to possibly increase sales." She also noted that the rabbit is "a huge hit" among customers. And as for the ravioli, Andrea explained, "We are still making the ravioli fresh daily but did tweak the recipe to a more-traditional style that suits our clientele."
Since the show filmed, Lauren has continued to work at Mama Campisi's, and Andrea noted that her daughter isn't receiving any special treatment. "I treat her as an employee at work … I just try not to show any favoritism so the employees don't dislike her."
Despite her best intentions, Andrea hasn't been able to spend more time at home. "The restaurant is needing more of our time," Lance explained, "which is fine. We would rather take this time and make it right." And Andrea readily agreed, explaining: "We are much, much, much happier than we have been in a long time. Early mornings and late nights are worth the sacrifice right now to make this place a success for my family." Speaking of Lance and Lauren, Andrea said: "I am so thankful for the both of them more than you imagine. If it were not for their love and support, I would not be able to do this."
More from Restaurant Revisited:
Aponte's Pizzeria (August 25)
Benner Street (July 28)
Hurley's American Grille (July 21)
Kalico Kitchen (July 14)
Angelo's (June 23)
Pier West Restaurant (June 16)
Pinehurst Country Lodge (June 9)
Bryan's Smokehouse (May 26)
Wagon Wheel Family Restaurant (May 19)
Mom & Dad's Italian Restaurant (May 12)
Smitty's Restaurant (April 28)
Old World Italian Restaurant (April 21)
Joe Willy's Seafood House (April 14)
Sweet Tea's Restaurant & Catering (March 24)
Soup to Nuts Diner (March 17)
Caseyville Cafe (March 13)
Maniaci's Italian Restaurant (March 10)
Dinner Bell Restaurant (February 27)
Nanny Goat's Cafe & Feed Bin (February 20)
Sapori D'Italia (January 23)
Windseeker Restaurant (January 16)
Whiskey Creek Steakhouse (January 2)
More posts from Maria Russo.
Similar Posts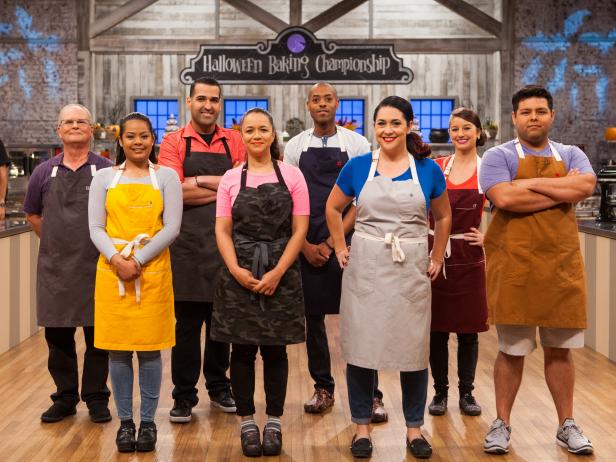 Get the details on the all-new season of Halloween Baking Championship, premiering on Sunday, Sept. 25 at 9|8c....