Facing nearly $230,000 of debt, 33-year-old Ducky's Family Restaurant in Kokomo, Ind., desperately needed Robert Irvine's help if the business was to have any chance at future success. Not long after Robert arrived, he realized that poor-quality canned food was among the largest issues plaguing Ducky's, as was its drab interior decor akin, which Robert's designer, Taniya Nayak, deemed "a cafeteria nightmare." Together with Taniya and the rest of his Restaurant: Impossible team, Robert re-launched Ducky's after two days of work on a $10,000 budget, and he helped owner Bill Duncan and Bill's family learn essential skills for managing their family-run eatery. FN Dish caught up with Bill to find out how his business is doing a few months since the show filmed.
"Since the shooting of our episode, we have doubled our weekly sales," Bill said. "Everyone loves the remodel."
Ducky's has brought on additional team members who "are doing a wonderful job," according to Bill, who added that "Amanda has stepped up to the plate, working longer hours and putting organization to the business in just about every area."
Once Robert left, Connie and Jason began to oversee "back of house" operations, according to Bill, who added, "This seems to be working very well." Additionally, the restaurant has established regular meetings with the staff, including "weekly manager meetings and monthly mandatory store meetings that give [Ducky's] grounds for improvement," Bill said.
Although Ducky's is now offering thicker-cut french fries, they are still serving the dishes that Robert created, Bill notes. "The biggest surprises are the blackened catfish and the turkey sliders …. The reviews are mostly favorable," he said, adding that they're no longer relying on canned or frozen goods.
More from Restaurant Revisited:
Mama Campisi's Restaurant (October 23)
Aponte's Pizzeria (August 25)
Benner Street (July 28)
Hurley's American Grille (July 21)
Kalico Kitchen (July 14)
Angelo's (June 23)
Pier West Restaurant (June 16)
Pinehurst Country Lodge (June 9)
Bryan's Smokehouse (May 26)
Wagon Wheel Family Restaurant (May 19)
Mom & Dad's Italian Restaurant (May 12)
Smitty's Restaurant (April 28)
Old World Italian Restaurant (April 21)
Joe Willy's Seafood House (April 14)
Sweet Tea's Restaurant & Catering (March 24)
Soup to Nuts Diner (March 17)
Caseyville Cafe (March 13)
Maniaci's Italian Restaurant (March 10)
Dinner Bell Restaurant (February 27)
Nanny Goat's Cafe & Feed Bin (February 20)
Sapori D'Italia (January 23)
Windseeker Restaurant (January 16)
Whiskey Creek Steakhouse (January 2)
More posts from Maria Russo.
Similar Posts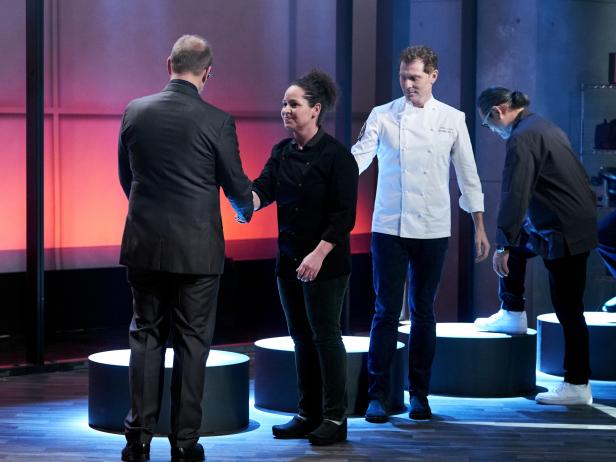 Get the latest details on the all-new series Iron Chef Showdown....