There's no doubt that Guy Fieri is a larger-than-life personality who can cook big and bold, flavorful food to match. Since winning Food Network Star, he's been a fixture on TV, bringing his off-the-hook brand with his shows Guy's Big Bite, Diners, Drive-Ins and Dives, and Guy's Grocery Games. But how well do you know Guy? For one, he didn't always have blond hair and a goatee. But his passion for food grew with him from an early age. It's because of it that he ended up a successful restaurateur and cooking show host. Take the quiz below to find out how much you actually know about Guy.
Test Your Knowledge: Guy Fieri
Think you know everything about Guy Fieri? Take this quiz to find out how well you know the Food Network star.
Congratulations - you have completed Test Your Knowledge: Guy Fieri.
You scored %%SCORE%% out of %%TOTAL%%.
Your performance has been rated as %%RATING%%
Your answers are highlighted below.
More posts from Joseph Erdos.
Similar Posts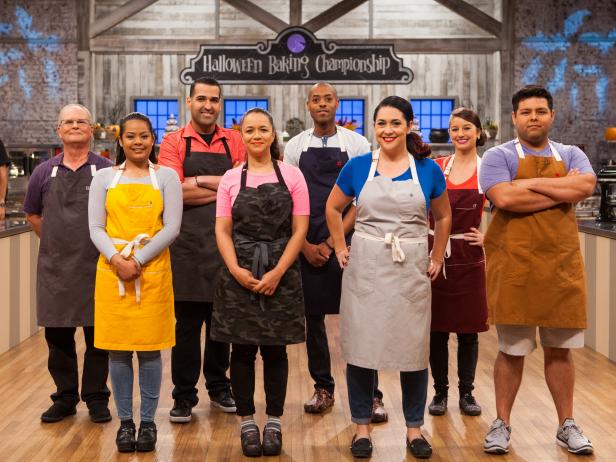 Get the details on the all-new season of Halloween Baking Championship, premiering on Sunday, Sept. 25 at 9|8c....