Whether you're hosting a full-fledged Halloween bash or whipping up a low-key celebration tonight, throw a party that's just as much about the good food as the costumes. Let's face it: in between nibbles of bite-size candy bars and fistfuls of candy corn, your guests — and kids — could use some real food, too. Go beyond the annual sugar binge and make homemade appetizers and treats with fall's finest seasonal produce. These dishes will impress even the most discerning ghosts, vampires and witches.
Made with crunchy phyllo shells and roasted Kabocha squash, Food Network Star winner Damaris Phillips' Squash Tartlets with Kale Pesto are perfect mouthfuls between bobbing for apples and pumpkin carving. Then, save one pumpkin from a chiseled, toothy grin: Food Network Magazine's Pumpkin Queso Fundido roasts a hollowed pumpkin with bubbly, spicy cheese inside. Savored with tortilla chips, it's one part appetizer and another part decoration.
As a seasonal rendition of the Mexican mainstay, Butternut Squash Tamales are wrapped up mummy-style in traditional cornhusks. Stuff these with a squash-based dough and a filling of raisins, olives and chipotle chiles, and peel them open in between trick-or-treaters.
When it comes to homemade Halloween sweets, don't toss those seeds from your hollowed pumpkin; they can add an edge to your Halloween treats. Pack Alton Brown's Pumpkin Seed Brittle into little bags as take-home goodies for trick-or-treaters to chomp on. Sweet and Spicy Pepitas Popcorn Balls are also a fun, crunchy treat. Make them ahead so nothing gets in the way of your costume prep.
With tonight's crowd, you can put your legendary apple picking stash to use. Glazed with caramel and dark chocolate and dusted with nuts, candies and sprinkles, Giada's Caramel, Chocolate and Candy Apples are icons of Halloween. Or transform apple wedges into Scary Apple Mouths (pictured above) with a ghoulish peanut butter grin.
More Halloween recipes from friends and family:
Feed Me Phoebe: Leftover Jack-o-Lantern Salad i.e. Pumpkin & Arugula Salad with Miso-Lemon Dressing
The Heritage Cook: Jack-o'-Lantern Black & Orange Soups
The Lemon Bowl: Roasted Butternut Squash and Apple Soup
Virtually Homemade: Apple Caramel Cake Pops
Weelicious: Roasted Pumpkin and Toasted Pumpkin Seeds
Jeanette's Healthy Living: Ghoulish "Bloody Brains" Roasted Cauliflower and Beet Hummus
Devour: Caramel Apples for Halloween
Taste With The Eyes: Braised Oxtail for Halloween?
Made By Michelle: Clementine Pumpkins
Napa Farmhouse 1885: Silky Pumpkin Hummus
Red or Green: Spooky Black Bean Dip & Chile Roasted Sweet Potato Appetizers
Dishing: Spinach Stuffed Mushrooms
Domesticate Me: Spiced Pumpkin Punch
Cooking With Elise: Wicked Good Halloween Recipes
The Sensitive Epicure: Trick or Treat, Spaghetti or Squash? Both
Easy Peasy Organic: Halloween Pumpkin Recipe Roundup
More posts from Allison Milam.
Similar Posts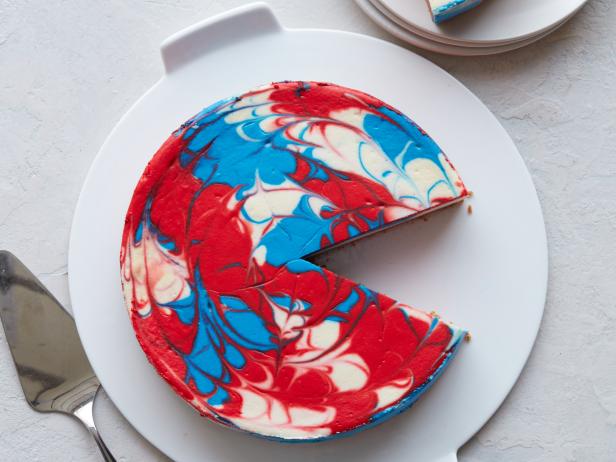 This week, our social feeds were inundated with red, white and blue....