Hundreds gathered at this year's New York City Wine & Food Festival's Blue Moon Burger Bash on Pier 92 to taste 27 different iterations of burgers, ranging from the classic to the over-the-top. But for the first time in the Burger Bash's history, two chefs shared the most coveted prize of People's Choice: Guy Fieri and Josh Capon. Judges' Favorite went to Paul Denamiel of Le Rivage for his French Onion Soup Burger. Guy's burger was a multi-layered comfort food smorgasbord that Guy himself claimed contained 22 ingredients. It drew a never-ending line of patrons who ultimately voted it as their top pick.
FN Dish was at the event to take in all the sights, sounds and aromas. Watch the video above to see what went down and read on for more details on Guy's and Josh's winning burgers and ones from Bobby Flay and Marc Murphy.
For the past three New York Burger bashes, Josh Capon has held the bragging rights, and according to Bobby Flay, "he (Josh) talks a big game, but he's tough to beat." But now Food Network's own Guy Fieri can claim the crown even if he has to share it. Representing his New York City restaurant, Guy's American Kitchen & Bar, Guy Fieri created a Bacon Mac 'n' Cheese Burger (pictured above) that featured crispy applewood-smoked bacon, creamy four-cheese mac and cheese, all-natural ground beef, lettuce, tomato, onion, pickle, super-melty cheese, garlic butter and toasted brioche.
Bobby's contribution this year was the Carolina burger (pictured above), which included mustard barbecue sauce, smoked cheese,  red cabbage slaw and potato chips. "At Bobby's Burger Place," he said, "I take flavors that are indigenous to certain parts of the country and put them on burgers." So with this burger "you get those intense Carolina flavors."
Chopped judge Marc Murphy presented The Sweet Cheesus burger (pictured above) from his restaurant Ditch Plains. It featured an all-beef burger with the restaurant's famous mac 'n' cheese, bacon and sweet and spicy relish. It looks like the new trend just might be putting mac 'n' cheese on a burger!
Burger & Barrel's Josh Capon showcased his classic burger (pictured above), which earned him his three previous Burger Bash wins, so why fix it if it's not broken? The burger was topped with caramelized onion and bacon jam, shaved pickles, American cheese and secret sauce.
Keep coming back to FN Dish all weekend long for more coverage of the festival.
More posts from Joseph Erdos.
Similar Posts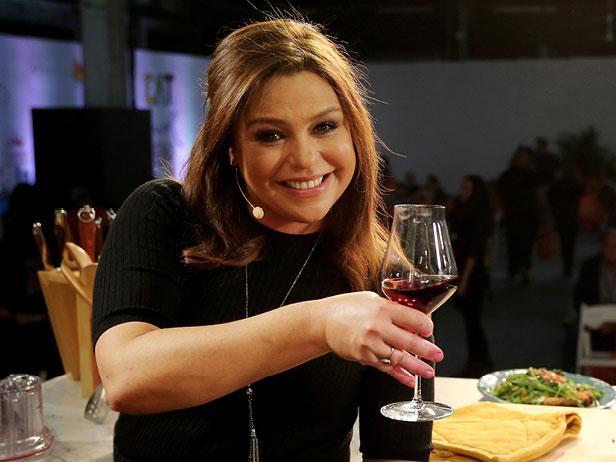 Ticket sales for the New York City Wine & Food Festival are now open. Browse all the events, and purchase tickets for all your favorites online. ...