Even if you won't be trick-or-treating this year, your sweet tooth will likely start acting up a bit more than usual as Halloween nears. After all, kids and kids at heart would surely agree that this spooky holiday means but one thing: sugar. Instead of resorting to store-bought chocolates or caramel-filled, peanut-topped candies to curb your cravings, however, make your own ghostly goodies at home in the form of decadent Halloween desserts that both little goblins and grownups will enjoy. Check out Food Network's top-five treats below to find sweet tooth-satisfying recipes ideal for family-friendly indulgences and fright night bashes alike.
5. Chocolate Candy Pie — Save time in the kitchen by starting with a prepared pie crust, then fill it with a rich chocolate pudding and finish with fluffy whipped cream and your favorite crushed chocolate candies. It's important that this pie freeze for a few hours so the flavors and textures can set, so it's best to plan ahead before making and serving.
4. Caramel, Chocolate and Candy Apples — Perhaps the ultimate autumn indulgence, Giada's triple-coated apples feature a first layer of gooey caramel, then a drizzle of melted dark chocolate, and finally a sprinkle of crunchy nuts, sprinkles and candies. Set up a DIY decorating bar, and let everyone create his or her preferred apples.
3. Wicked Cupcakes — The secret to pulling off this recipe is embracing the decorating process, as it takes just a bit of tinted frosting and candy garnishes to turn chocolate cupcakes and rich peanut butter-cream cheese frosting into a chilling masterpiece. Don't be discouraged if your finished product isn't pristine — scary-looking designs taste just as sweet, especially at Halloween.
2. Spiced Pumpkin Raisin Cookies — Featuring the classic warm flavors of fall like cinnamon and allspice, these moist bites are laced with oats and pumpkin puree and studded with raisins for a chewy texture.
1. Candy Bucket Cake — Food Network Magazine's fake-out dessert (pictured above) may look like a trick-or-treat pail, but in fact it's an easy-to-make cake that comes together seamlessly, thanks to store-bought mixes and creative, colorful embellishments. Browse step-by-step photos to see how it's done.
More posts from Maria Russo.
Similar Posts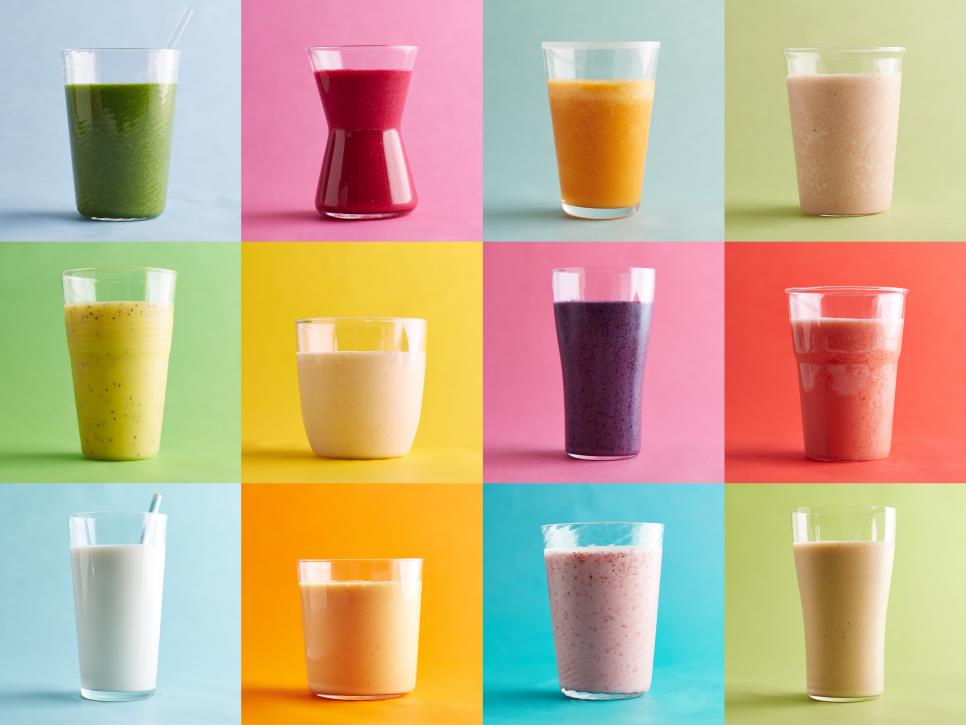 The possibilities are endless – think beyond fruit and throw in greens, oats, nuts, avocado – so you'll never get stuck in a rut. ...