Brussels sprouts may be an annual must-have on your Thanksgiving dinner table, but these easy-to-cook vegetables can shine as the side dish to everyday suppers as well. Packed with good-for-you nutrients, these golf ball-size beauties are best when they're not overcooked, which means that they're often quick to prepare. Plus, Brussels sprouts pair well with salty flavors, like those of decadent bacon and briny capers, so if you're cooking for veggie-averse kids — or adults — cook them with complementary ingredients you know your family will enjoy. Check out Food Network's top-five Brussels sprouts recipes from your favorite stars, like Bobby, Michael Symon, Alton, Guy and Ina, to find simple sides that can be on the table in well under an hour.
5. Roasted Brussels Sprouts with Pancetta — After sauteing sweet shallots with crispy pancetta, Bobby roasts sprouts and Yukon gold potatoes until they're tender, then finishes them with a pat of butter and refreshing lemon juice.
4. Fried Brussels Sprouts with Walnuts and Capers — Michael deep-fries his Brussels sprouts until they're deliciously crispy, then tosses them with crunchy walnuts and a sweet-and-spicy serrano chile-honey dressing.
3. Basic Brussels Sprouts — Sprouts, water and salt are all it takes to make Alton's 10-minute recipe, a classic preparation that yields tender results every time.
2. Bumped-Up Brussels Sprouts — The secret to Guy's recipe is baking the balsamic-dressed Brussels sprouts on a lower temperature — 350 degrees F — until they become golden brown and caramelized. For a welcome mix of flavors and textures, he tosses the vegetables with pine nuts, raisins and currants while they're still warm.
1. Roasted Brussels Sprouts — Made with just a drizzle of olive oil and pantry seasonings, Ina's fuss-free sprouts turn out golden brown after a quick bake in the oven. She tosses them with additional salt before serving, as she explains, "I like these salty like french fries." Click the play button on the video below to watch her make them.

More posts from Maria Russo.
Similar Posts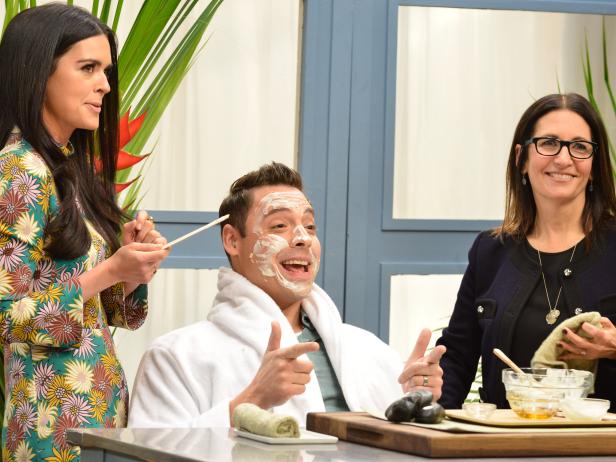 You don't have to travel somewhere exotic to make the most of your time off....