On Rachael vs. Guy: Kids Cook-Off, Rachael and Guy coach teams of talented kid chefs to culinary victory. Here on FN Dish, we're serving up some of the mentors' best family-favorite, cook-together recipes in a friendly face-off. Whose dish scores more points with your family? Cast your votes below!
This week, Rachael and Guy each serve up two different meals made with a staple family dinner ingredient: chicken. First up, they're showcasing their spins on crunchy homemade chicken tenders. Vote for your top pick and cook it up for the kids instead of frozen nuggets.
Rachael jazzes up her Honey Nut Chicken Sticks with a slightly sweet breading made with honey nut-flavored cereal.
Guy's Pretzel Chicken Tenders are coated with crushed pretzels and smoked almonds for an irresistible salty crunch.
Next, take crispy breaded chicken to the next level with Rachael's and Guy's dueling chicken Parmesan dishes.
A quick brine gives the chicken in Guy's Slamma Jamma Parmigiana an out-of-this-world tenderness while panko breadcrumbs add crunchy texture.
Rachael satisfies adult palates and kids' love of all things pizza at once with her Chicken Parm Pizza, a deliciously simple mashup of two Italian favorites.
Find out more about Rachael vs. Guy: Kids Cook-Off and browse more family-favorite recipes from the mentors.
More posts from Sara Levine.
Similar Posts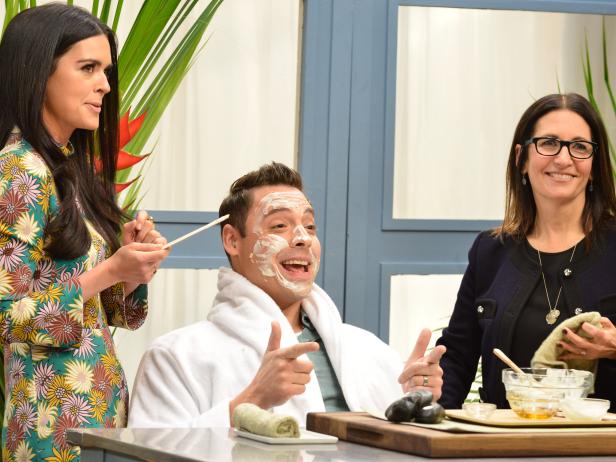 You don't have to travel somewhere exotic to make the most of your time off....