This past Sunday, the six remaining food trucks in The Great Food Truck Race stopped by Pocatello, Idaho, where the challenges had them cooking dishes highlighting the state's famous russet potato. The teams even had to do some digging of their own, harvesting from a local farm and then creating a dish elevating the humble spud to a special status. But Idaho is about more than just potatoes — the state has a lot of restaurants and eateries that not only bring in the locals but out-of-towners, too. FN Dish has done the digging for you, highlighting some terrific food options in Idaho from Food Network's On the Road guide. Check them out below.
Most drive-ins serve burgers and fries, but here at Westside Drive-In, in Boise, a gourmet chef is dishing out delicious meals to the cars that roll through. The prime rib is a Friday and Saturday special.
Located on Boise's Basque Block, Bar Gernika is serving up Basque comfort food. The Solomo Sandwich features marinated pork and peppers.
Head to this Ketchum restaurant and you'll have fun perusing all the breakfast options, from classic pancakes to the avocado-topped Sun Valley Omelet and the Rocky Mountain Benedict — eggs Benedict with smoked trout.
Find a tiny bit of Italian heaven in Sun Valley at Cristina's Restaurant. Cristina prides herself on her Tuscan roots, and the menu is filled with Tuscan favorites, including margherita pizza and panini served on fresh-baked bread.
Known for its incredible burgers and funky decor featuring a wall of beer cans leading to a bull's head, Grumpy's is a local favorite in Ketchum. Try the Fowl Burger, a teriyaki chicken sandwich.
The Moose Girls Cafe in Ketchum features delicious comfort food and one of the best breakfasts in town.
At Rolling in Dough in Ketchum, sample sweet, open-faced apricot tarts and even meet the fruit farmers themselves.
Irving's Red Hots in Sun Valley is famous for its Chicago-style hot dogs.
Get a burger and beer at Apple's Bar & Grill, a popular apres ski spot near Bald Mountain in Ketchum.
The pizza dough recipe at this mom-and-pop shop in Coeur d'Alene is tried-and-true. Sample the Roasted Garlic Chicken Pizza. They also serve pub food like the Ultimate Burger on a homemade bun.
You won't find an elk sausage and wild mushroom pizza anywhere except a joint called Pizzalchik in Boise. The name — a play on pizza-salad-chicken — may be crazy, but that's because the food is, too.
Find more recommended restaurants around the nation with Food Network On the Road.
More posts from Joseph Erdos.
Similar Posts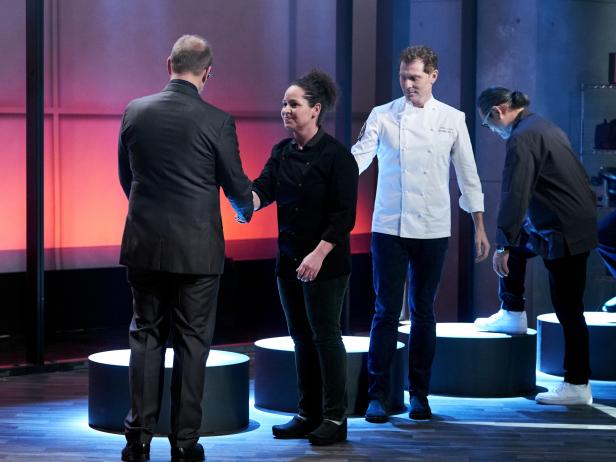 Get the latest details on the all-new series Iron Chef Showdown....