Guy's Grocery Games
(premiering Oct. 20 at 8pm/7c), hosted by the one-and-only
Guy Fieri
.
"I think that Triple G is a first of its kind," Guy recently told FN Dish. "There are two common concepts here: cooking and shopping. But we've never really highlighted the shopping before. We've seen shopping competition shows before, but now we're taking the shopping component and the chef's creativity and mixing in time, money and challenges. Bundle it altogether and you've got a super high powered, family-friendly show on Food Network. That's what this show is going to be."
Set in an actual grocery store, which Guy likes to call "Flavortown Supermarket," each episode will have four talented chefs competing against one another in three cooking challenges that will require them to navigate the aisles against real-life shopping challenges. "These chefs will come in — they all have their own specialty, but they have no idea what the challenge is going to be. They have to work and shop within a budget to create a meal for four people that has a particular theme. These are chefs getting the chance to play in the everyday arena: the supermarket." Guy adds.

Each round will be judged by a rotating list of judges including Melissa d'Arabian, Richard Blais, Beau MacMillan, Jet Tila, Marcela Valladolid and Catherine McCord, among others. The last chef remaining will get to go on a shopping spree, with just two minutes to collect all the items on his or her shopping list. With each item worth $2,000, a total prize of $20,000 is at stake. Let the grocery games begin.

Guy's Grocery Games Premieres Oct. 20 at 8pm/7c.

Going to the supermarket can often feel like a competition, especially when you're racing to get in and out in record time, or trying to get the best bang for your buck with specials, sales and coupons. And when you're looking for all the ingredients for a recipe, just finding everything can be an exercise in frustration while getting to know the store's stocking system. Wouldn't it be great if you could actually get rewarded for all the troubles of grocery shopping? Well, now Food Network is turning the supermarket into a battleground with the new show,
More posts from FN Dish Editor.
Similar Posts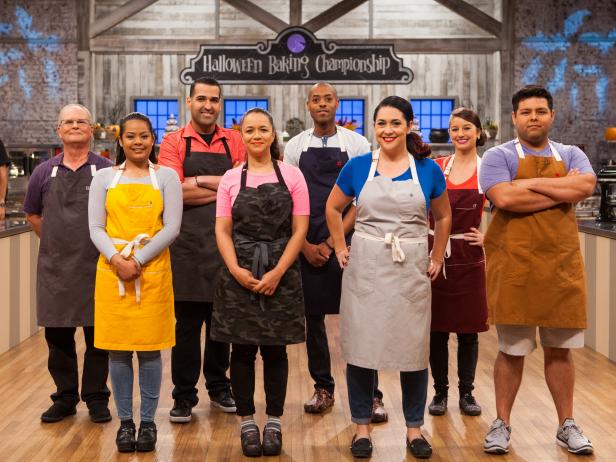 Get the details on the all-new season of Halloween Baking Championship, premiering on Sunday, Sept. 25 at 9|8c....