Before another tomato season comes to a close and you say goodbye to summer's fresh caprese salads, bruschetta, gazpacho and pasta sauce, you should surely indulge in one of the season's simplest pleasures: a fried green tomato sandwich. Nothing more than an unripe tomato, a green tomato is firm and drier than its red and yellow counterparts, which means it can sustain a coating of batter and won't fall apart in hot oil.
A dressed-up version of the original, Food Network Magazine's recipe for easy-to-make Fried Green Tomato Sandwiches (pictured above) features just a few key components: green tomatoes, of course, plus a creamy, spicy sauce, sliced bread (something slightly soft works best so it absorbs the sauce) and a topping of yellow and red tomatoes. The juiciness of ripe tomatoes works well for the topping, as their moisture adds welcome sweetness. To add extra flavor to the green beauties, Food Network Magazine pickles them with dill before frying, then triple coats them in layers of egg wash and cornmeal with chili powder. Once the green tomatoes golden brown and crispy on the outside, build the sandwich with both the fried and raw tomatoes and a smear of mayonnaise-scallion sauce. This spread features a few dashes of hot and Worcestershire sauces, which together create a tangy taste that cuts through the richness of the dish.
Get the Recipe: Fried Green Tomato Sandwiches from Food Network Magazine
Meatless Monday, an international movement, encourages people everywhere to cut meat one day a week for personal and planetary health. Browse more Meatless Monday recipes.
More posts from Maria Russo.
Similar Posts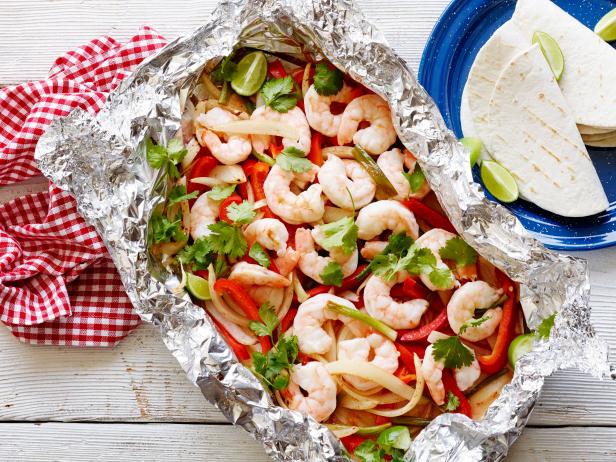 If you're looking to take advantage of the longer, sun-filled days of summer, try taking your weeknight dinners outdoors to the grill. Add foil pack...