Pork lovers from all over New York City came out on a perfect late-summer Saturday to attend the fourth annual Pig Island, which was held on the waterfront in Red Hook, Brooklyn, to help support local businesses, farms and restaurants recovering from Hurricane Sandy. The event featured 25 local chefs, all cooking with whole pigs, and other businesses including local craft breweries and New York state wineries. The food was an outstanding display of all the dishes that can be made from pork. You name it, Pig Island had it: pork tacos, pulled pork, porchetta, lechon, pork kebab, sausage, dessert made with bacon and more.
Food Network fans would be excited to know that Chopped judge Alex Guarnaschelli's Butter Restaurant was present, offering Butter McMuffins with Plum Jam and Lardo-Glazed Cinnamon Rolls that were out of this world. Mexican chef, restaurateur and cookbook author Zarela Martinez (pictured above), who also happens to be Chopped judge Aarón Sánchez's mom, was serving up Oaxacan-style Puerco Relleno, a whole-stuffed pork with fruit and vegetable picadillo. FN Dish was on hand to taste the amazingly flavorful pork dishes. See photos of these and the rest of our favorites below.
Jacques Gautier (Fort Reno) — Pulled Pork Sliders with House-Made Slaw
Zarela Martinez (Zarela.com) and Tyson Ho (Arrogant Swine) – Puerco Relleno Estilo Istmo de Tehuantepec, Oaxaca
Jimmy Carbone with David Navarro and Dave Miss (Jimmy's No. 43) — Mixiotes Pork Tacos with Nopalito and Pickled Red Onions
Michael Jenkins (Butter Restaurant) — Lardo-Glazed Cinnamon Rolls with Bacon Bits and Golden Raisins
Bill Fletcher and Matt Fisher (Fletcher's Brooklyn BBQ) – Barbecued Ginger-Soy Pulled Pork Sliders with Bok Choy Slaw and Chickpea Salad
More posts from Joseph Erdos.
Similar Posts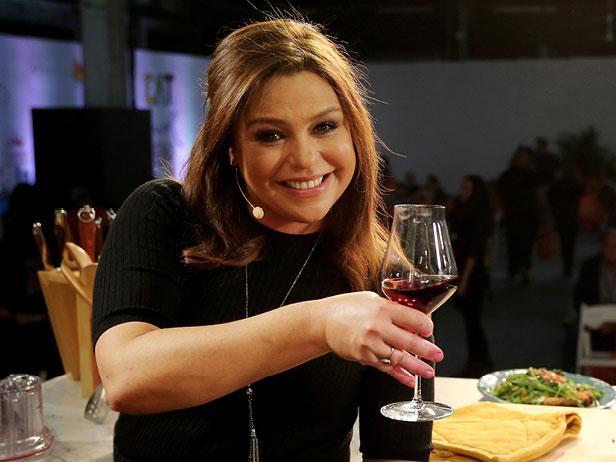 Ticket sales for the New York City Wine & Food Festival are now open. Browse all the events, and purchase tickets for all your favorites online. ...