When apple crisp, apple crumble, apple pie and all things apple start flooding your recipe wish list, you don't need to look at the calendar to know that fall is right where we want it. Apples are the stars of this coveted season — and rightfully so. We lug them by the bagful from the produce section and, sometimes, we even trek to the nearest farm to do the picking ourselves.
As the old adage goes — say it with me now — "an apple a day keeps the doctor away." Instead of relegating apples to dessert, start strong by incorporating crisp, juicy apples into your breakfast regiment — or add them to the brunch table if you're sleeping in. These apple recipes make any morning meal a celebration.

French Toast: This isn't the stale bread recipe you're accustomed to. After baking it in a cast-iron skillet, Tyler inverts his Upside-Down Apple French Toast with Cranberries and Pecans to reveal a honeyed landscape of halved Granny Smith apples. They're so supple you can cut them with a fork.
Waffles: Ready your waffle press. When it comes to Pumpkin Waffles with Maple-Walnut Apples, the waffle base is pumpkin, but the topping features crisp apples and maple syrup. There's really no better way to introduce fall.
On-the-Go Apples: We get it. A bountiful sit-down breakfast isn't always in the cards. To make due, bake apple-laden recipes, like Apple Muffins and Zucchini and Apple Bread, ahead for a seasonal breakfast treat on the go. Or for those who typically skip the breakfast grind, pack this Homemade Applesauce with a spoon and eat it at your final destination.
Get more apple recipes from friends and family:
The Lemon Bowl: Whole Grain Pancakes with Warm Apple Topping
In Jennie's Kitchen: Homemade Apple Breakfast Bars
Jeanette's Healthy Living: Almost Crusted Cinnamon Apple Grilled Cheese
Dishing With Divya: Fresh Apple Salsa
Virtually Homemade: Potato Apple Gratin
Weelicious: Apple Almond Cake
Dishin & Dishes: Kale Waldorf Salad (A Healthy Recipe Redo)
Domesticate Me: Apple Cinnamon Baked Doughnut Holes
Napa Farmhouse 1885: Applesauce with Maple and Cinnamon
Red or Green: Apple and Green Chile Crustless Pie
The Sensitive Epicure: Toaster Oven Cinnamon Apple and Walnut Muffins with Almond Flour and Maple Syrup
And Love It Too: Apple Pie Cookies
Taste With The Eyes: The Culinary Legend of Apple Tarte Tatin
The Heritage Cook: Gluten-Free Apple Crisp
More posts from Allison Milam.
Similar Posts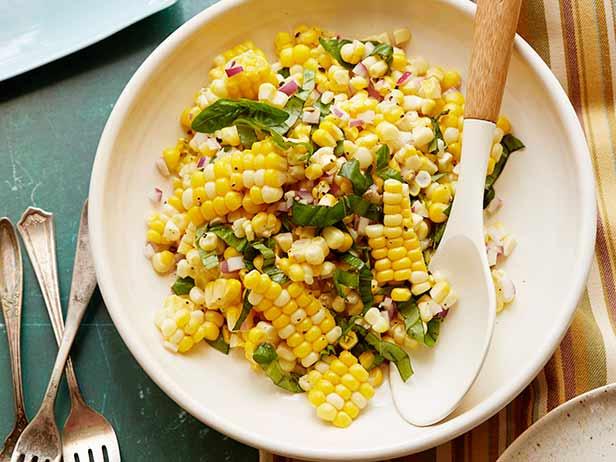 Think beyond the usual presentation of corn with butter and salt....