Once the competitors on
Cutthroat Kitchen
complete their brief 60 seconds of pantry shopping, they can't say for certain what will come next, blissfully unaware of the ingredient swaps, time freezes and utensil prohibitions with which they will be forced to comply when cooking. Host
Alton Brown
's deliciously mischievous competition is just four weeks into its premiere season, yet chefs have already experienced interferences like prepared pie crust in place of pizza dough, the inability to use salt in their taco dishes and the challenge of fashioning their only utensils out of aluminum foil.
Two of the seemingly most insurmountable sabotages, however, occurred in the first two weeks of the series, when Alton revealed French wine and blue cheese, which had to be featured in one chef's French toast preparation, and bright-green sour apple gummy candies, which were to be used in place of fresh apples when making a dish of pork chops and apple sauce. What happened next in both instances was a no-nonsense bidding war, with several contestants willing to go to great lengths — and exorbitant sums — to avoid cooking with these products themselves.
Want to see how the auctions unfolded? Click the play button on the video above to watch Alton dish out the French delicacies, then head over to the Cutthroat Kitchen headquarters to find out who was forced to work with the sour candies. Which sabotage has been your favorite so far, and how much would you have been willing to spend to avoid cooking with it?
Tune in to an all-new episode of Cutthroat Kitchen on Sunday, September 8 at 10pm/9c and check back afterward for the next installment of Alton's After-Show.
More posts from Maria Russo.
Similar Posts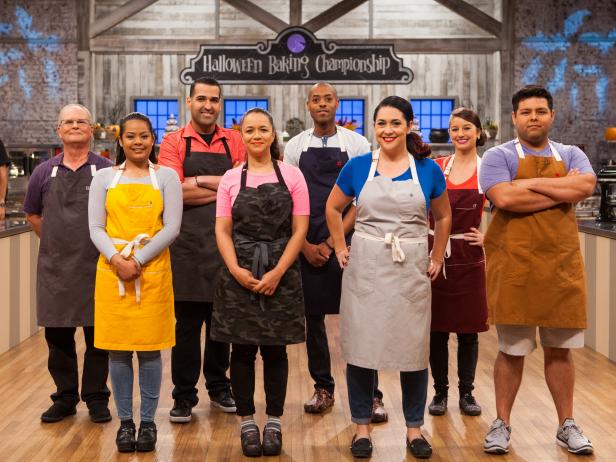 Get the details on the all-new season of Halloween Baking Championship, premiering on Sunday, Sept. 25 at 9|8c....