It's no surprise that to be successful on
Cutthroat Kitchen
 competitors ought to come equipped with a strategy for how they'll approach the contest, as Alton's culinary mind game requires more of contestants than basic kitchen chops and the ability to work under pressure. For a chef to be victorious, he or she will need a strategy, and this week's champion ultimately claimed the win thanks in part to a method of restrained bidding. After three rounds and only two wins at the auction, the top chef left with $11,800, a grand sum compared to the small wages some rivals have taken home. Alton and judge Jet Tila dished on such an approach to the contest during the latest installment of the host's
After-Show
. "You want to walk out of here with your dough," Alton explained. Jet added, "You're not here just to spend, spend, spend to sabotage people." On several past episodes, chefs have gotten caught up in back-and-forth bidding wars only to "spend their way to victory," as Alton noted. This week's victor, however, claimed just two wins at the auction, guaranteeing a take-home sum of $11,800, a large figure compared to the small wages some rivals earn after three rounds of seemingly careless spending. What did you think of the spend-less-to-win-more strategy? Is it a riskier maneuver, given that a contestant may find himself saddled with sabotages if he isn't the one doling them out? Click the play button on the video above to hear more from Alton and Jet, and learn which chef claimed victory, plus more about how he or she managed to secure the win. Then start the conversation with fellow fans in the comments section below.
Tune in to a new episode of Cutthroat Kitchen on Sunday, Sept. 29 at 10pm/9c.
More posts from Maria Russo.
Similar Posts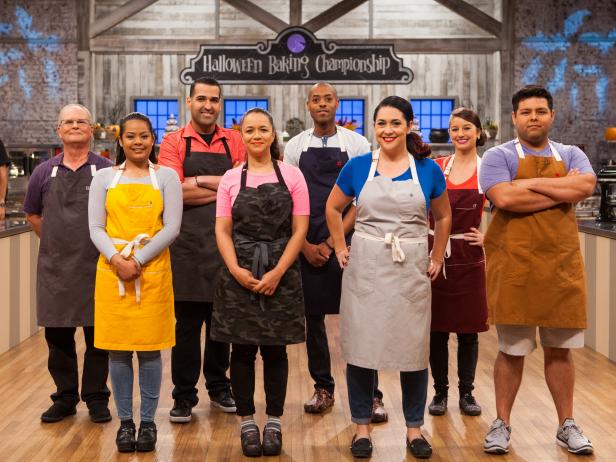 Get the details on the all-new season of Halloween Baking Championship, premiering on Sunday, Sept. 25 at 9|8c....