Whether you're hosting a weekend brunch for a crowd or are simply looking to dress up your family's morning meal routine, it's important to have in your recipe repertoire a few go-to breakfasts for easy dishes to start the day. French toast, flapjacks and fried eggs are indeed tried-and-true classics, but quick-cooking breakfast casseroles are the ultimate picks for families, as these all-in-one beauties take the stress out of coordinating multiple components of a meal. Check out Food Network's top-five breakfast bakes below to find both sweet and savory twists on the simple casserole with recipes from Ina, Giada and more Food Network chefs.
5. Mushroom-Spinach Baked Eggs — Start with a simple saute of mushrooms, onions and spinach, then layer that atop potato bread and finish with eggs and nutty Gruyere cheese to create a richly satisfying casserole in only one hour.
4. Breakfast Bread Pudding — The secret to Ina's recipe is letting the slices of brioche rest in a pool of honey-vanilla custard before baking; this ensures the bread has a chance to soak up the flavor of the liquid and become moist.
3. Hash Brown Casserole — Crispy and crunchy on the top with a tender center, this big-batch bake features cheesy potatoes and meaty mushrooms made creamy with a mixture of yogurt and sour cream. Save time in the kitchen by opting for store-bought frozen hash browns.
2. Italian Sausage and Egg Bake — Giada turns eggs, sausage and toast into a one-dish breakfast by layering spinach-sausage hash with creamy goat cheese and crunchy bread, then topping the casserole with eggs and baking until set.
1. Blueberry French Toast Casserole with Whipped Cream and Strawberries — Before you go to bed, prepare this blueberry-studded casserole (pictured above) by soaking thick-cut bread in custard, then wake up to a ready-to-bake breakfast tomorrow morning. A dollop of freshly whipped cream and sweetened berries finish this top-rated favorite.
More posts from Maria Russo.
Similar Posts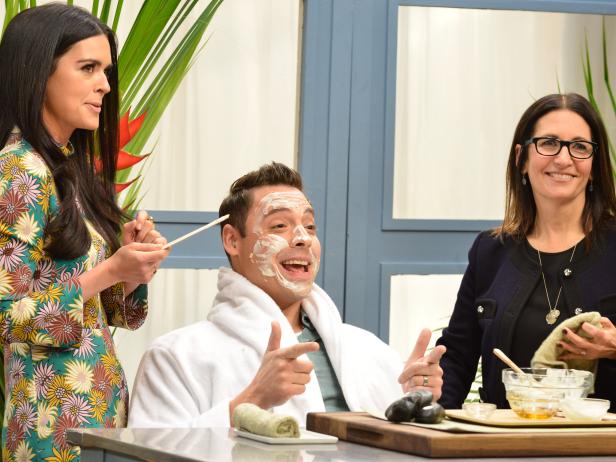 You don't have to travel somewhere exotic to make the most of your time off....