For years Bobby Flay traveled across the country battling professional chefs and home cook enthusiasts alike in throwdowns, but in his all-new special, Beat Bobby Flay, he's upping the ante and challenging culinary powerhouses to face off against him on his own turf, right in New York City. The concept is simple: One chef will have the opportunity to go head-to-head with the famed Iron Chef, but only after he or she bests a competitor. Two of Bobby's peers — Jeff Mauro and Alex Guarnaschelli — will be on hand to determine which hopeful proves himself or herself worthy of a contest with Bobby by successfully outcooking the opponent using a secret ingredient. The winner will have ultimately earned the right to meet Bobby in battle — and will surprise him with the signature dish they both must cook.
In this 30-minute episode airing tomorrow, Saturday, August 24 at 9pm/8c, a Los Angeles- and a Chicago-based chef will travel to the Big Apple for their chance to beat Bobby Flay. They'll throw down in an audience-packed arena, but just one will have the culinary chops needed to stand up against a Kitchen Stadium great. Be sure to tune in to find out who makes it to the final round of competition and see whether Bobby Flay ends up being beaten at his own game.
Want to chat with Bobby during the show? Tweet along with him (@bflay), plus Jeff (@JeffMauro) and Alex (@guarnaschelli), throughout tomorrow's East Coast premiere using #BeatBobbyFlay.
More posts from Maria Russo.
Similar Posts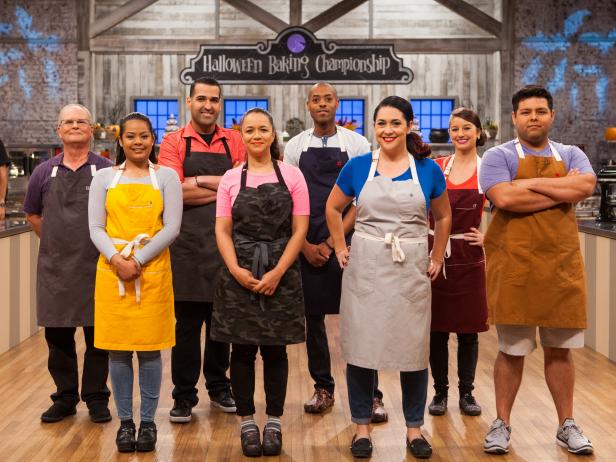 Get the details on the all-new season of Halloween Baking Championship, premiering on Sunday, Sept. 25 at 9|8c....