The start of the fourth season of The Great Food Truck Race is exactly one week away. Every day leading up to the premiere on Sunday, August 18 at 9pm/8c, FN Dish is introducing a new food truck team. With $50,000 in prize money and a free food truck on the line, it's a high-stakes race to the finish line.
Food Truck: The Frankfoota Truck
Team Members: Mirlinda, Dana, Victoria (pictured above)
Home Base: New York City
Food Concept: Uniquely topped hot dogs
Dana and her friends Mirlinda and Victoria have teamed up to introduce their inventive hot dog creations to the masses. Growing up in Brooklyn, Dana was obsessed with hot dogs and experimented with different toppings. The three girls have worked in the restaurant industry before, but winning would mean they could stop taking orders and become their own bosses. With such dishes as a bacon-wrapped hot dog with pulled pork and burnt ends as well as a veggie dog with hummus and chopped tomato, cucumber and onion, the Frankfootas are ready to take their childhood favorite food to the streets with the goal of turning everyone into hot dog lovers.
Browse Photos of The Frankfoota Truck
Check back on FN Dish every day to get to know the new Food Truck teams and for more exclusive content, behind-the-scenes images and interviews.
More posts from Joseph Erdos.
Similar Posts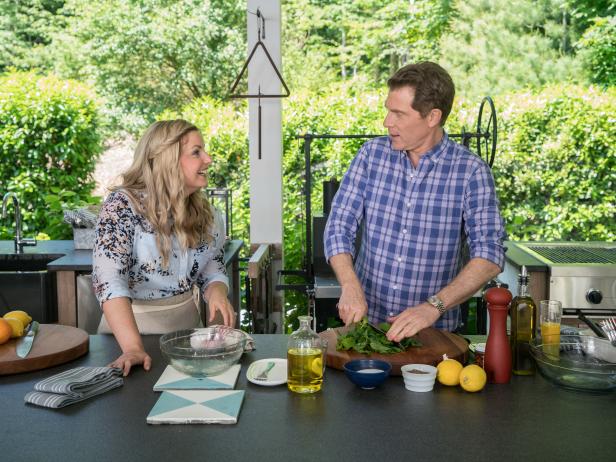 Get the latest details on the all-new series, The Bobby and Damaris Show....