Facing nearly a quarter of a million dollars in debt, Tony Aponte looked to Robert Irvine and the Restaurant: Impossible team to give his Mason, Ohio, business, Aponte's Pizzeria, a second chance at success. Tony had been working in pizzerias since he was 11 years old and purchased Aponte's just eight years ago. But during that time, he hadn't made a single change to the menu. "I grew up on it, and I stick by it," Tony said of his food. Ultimately, it was this menu that Robert deemed to be the root of Aponte's downfall. "There's just no taste to anything," Robert said simply, noting that the dingy decor and difficult-to-navigate entrance didn't improve the overall dining experience. With only two days and a $10,000 budget, Robert got to work on breaking down the self-described "bull-headed" Tony and transforming Aponte's into a thriving pizzeria once again. FN Dish caught up with Tony a few months after his business reopened to find out how it's doing today.
After a rocky start, Tony is adjusting to the changes at Aponte's. Robert's improvements have boosted the restaurant's bottom line, with a 60 percent increase in sales at the end of June.
Although a few of the old plates are back on the menu, Robert's custom-made dishes are still featured at the pizzeria. Tony tells Dish that nearly all of the customers are happy with the new offerings, especially the Salmon Tapenade and Chicken Parmesan.
The contemporary design has been well received by diners; as Tony explains, "95 percent of the customers love it."
Tony adds that he's micromanaging his team less now and is indeed more accepting of change than he was before Robert arrived. "I am looking forward to what the future will bring to [the] restaurant, my family and me."
More from Restaurant Revisited:
Benner Street (July 28)
Hurley's American Grille (July 21)
Kalico Kitchen (July 14)
Angelo's (June 23)
Pier West Restaurant (June 16)
Pinehurst Country Lodge (June 9)
Bryan's Smokehouse (May 26)
Wagon Wheel Family Restaurant (May 19)
Mom & Dad's Italian Restaurant (May 12)
Smitty's Restaurant (April 28)
Old World Italian Restaurant (April 21)
Joe Willy's Seafood House (April 14)
Sweet Tea's Restaurant & Catering (March 24)
Soup to Nuts Diner (March 17)
Caseyville Cafe (March 13)
Maniaci's Italian Restaurant (March 10)
Dinner Bell Restaurant (February 27)
Nanny Goat's Cafe & Feed Bin (February 20)
Sapori D'Italia (January 23)
Windseeker Restaurant (January 16)
Whiskey Creek Steakhouse (January 2)
Rising Sun Bistro (December 19)
Boys & Girls Club of Southwest Missouri (December 9)
Bronk's Bar and Grill (December 5)
Rohrer's Tavern (November 28)
Poco's on the Boulevard (November 21)
Oleander Bar and Grill (October 17)
Valley Inn (October 10)
Whistle Stop (October 3)
The Maple Tree Cafe (September 26)
Michele's (September 19)
Paliani's Restaurant (September 12)
Frankie's (September 5)
Gusanoz (August 29)
More posts from Maria Russo.
Similar Posts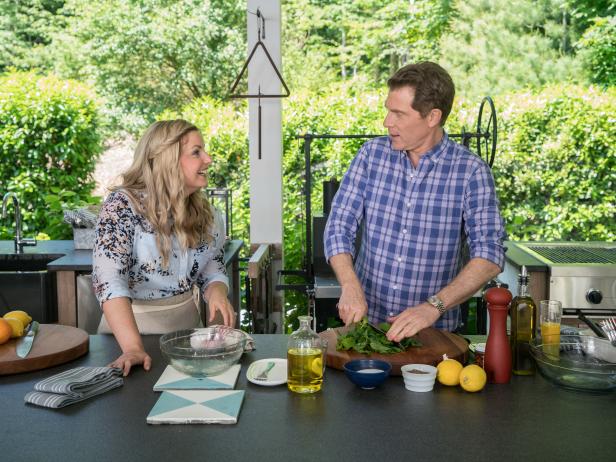 Get the latest details on the all-new series, The Bobby and Damaris Show....