If you're looking for a no-fuss way to grill, look no further. FN Dish has a great technique for making your summer grilling easier — it's mess-free and stress-free. All you need is aluminum foil for grilling your favorite foods. With this method of grilling in foil packets, you can completely eliminate cleanup and any frustration from foods sticking to the grates. But undoubtedly the best part is the outcome, because the foil seals in moisture and flavor. The method works great with chicken, fish, vegetables and even fruit.
Sealing food in a packet steams the contents during the cooking process. That's why it's such a great cooking method. Any flavors that you add — such as herbs and spices — permeate the food. The results are flavorful, moist, tender and healthy.
The idea is to start with a large sheet of foil. Place the food in the center of the grill, bring up the sides, then fold over — at least twice — and crimp tightly. Do the same with the edges, making sure to leave some headroom for the steam that forms during cooking. Now you're ready to grill in foil packets. To get started, check out the recipes below.
Recipes for Grilling in Foil:
Foil Packet Fish with Corn Relish — For this dish from Food Network Magazine, fillets of striped bass are topped with an herb paste mixture, corn and tomatoes, before being wrapped up in foil and grilled.
Foil-Wrapped Vegetables — Shallots, new potatoes and zucchini combine with garlic and olive oil to create an easy summer side dish.
Salmon with Lemon, Capers and Rosemary — Lemon, capers, rosemary and Marsala wine give this foil-packet salmon recipe from Giada a great Mediterranean flavor.
Grilled Chicken Cordon Bleu — Try this recipe for a French-inspired grilled version of cordon bleu. It features bacon, onion, blue cheese, mushrooms and raspberry vinaigrette for a touch of tang and sweetness.
Scalloped Zucchini — Slices of zucchini are layered with grated cheddar, sliced shallots and minced garlic to create this foil-packet vegetable side.
Foil-Packet Corn — Wrapping individual corn cobs in foil guarantees that the kernels steam and stay moist. This recipe from Food Network Magazine flavors the corn with fresh herb sprigs and butter.
Fennel and Oranges Steamed in Foil — Fennel and oranges are typically combined in a Mediterranean salad, but here they're grilled in foil with garlic and thyme, perfect for serving alongside fish or chicken.
Zucchini, Squash and Tomato Packets — Green zucchini, yellow squash and plum tomatoes make a colorful combination in this grilled-packet side dish.
For More Grilling-in-Foil Recipe Ideas, See:
50 Things to Grill in Foil from Food Network Magazine (Zucchini and Tomatoes pictured above)
Foil-Packed Grilled Foods from Food Network Magazine
What do you like to grill in foil? Leave a comment below.
More posts from Joseph Erdos.
Similar Posts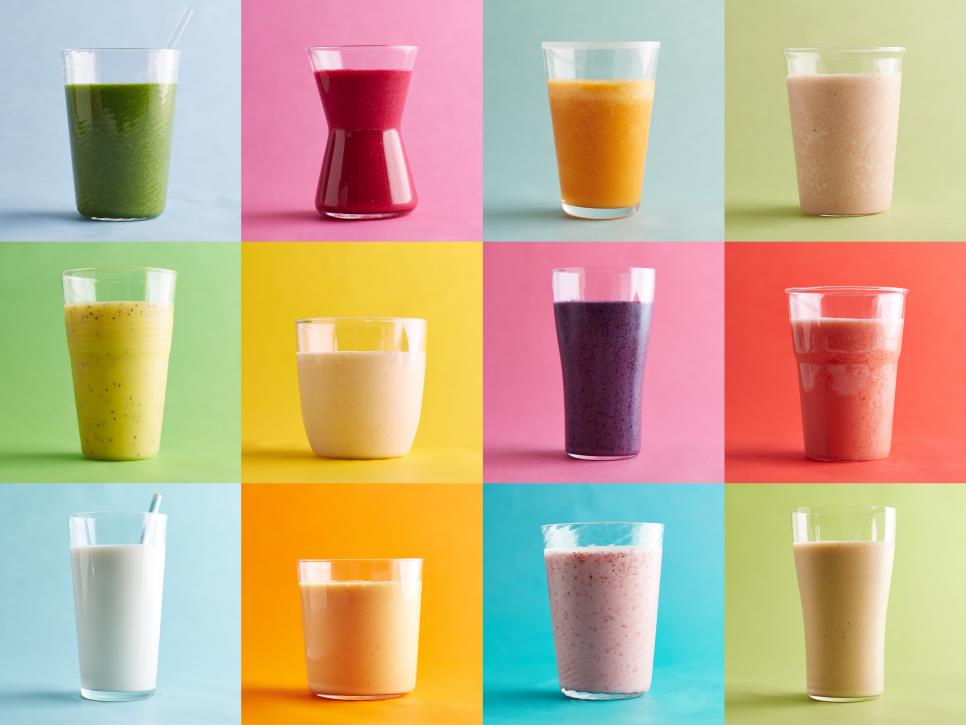 The possibilities are endless – think beyond fruit and throw in greens, oats, nuts, avocado – so you'll never get stuck in a rut. ...