You've seen it overflowing the farmers market tables and piling high in the grocery store produce section: Corn is officially in season, with its sweet, bright-yellow cobs at their peak of freshness from now through the end of the summer. While shucking and boiling corn, then dousing it with butter and salt is a deliciously traditional way to prepare this family-friendly vegetable, there are indeed dressed-up versions of the classic that are every bit as simple and quick to prepare. Grilling fresh cobs will deliver a smoky note, while experimenting with ingredient butters or baking the kernels into a sweet casserole will offer next-level tastes and textures that highlight corn's natural flavor. Check out Food Network's top-five corn dishes below from the Neelys, Guy, Bobby and more Food Network chefs for easy recipe inspiration.
5. Smoky Corn on the Cob — Thanks to a low and slow grilling technique, these slightly charred cobs have time to become tender without burning.
4. Sweet Corn Pudding — A creamy, cheesy casserole that will round out your backyard barbecue, the Neelys' fresh-corn bake is spiked with a pinch of cayenne pepper for subtle heat.
3. Barbecue Corn — Cover whole corn cobs with a smooth mixture of butter and barbecue sauce, then wrap them in corn and grill until tender for a no-fuss side dish ready to eat in only 15 minutes.
2. Black Bean and Corn Salad — Guy's quick-fix salad — featuring sauteed bell peppers, snow peas and seasonal tomatoes — can be served warm or cold.
1. Grilled Corn on the Cob with Garlic Butter, Fresh Lime and Cotija Cheese — In the style of Mexican street corn, Bobby's five-star cobs (pictured above) are grilled until smoky, blanketed in a creamy, bold butter, sprinkled with cheese, then finished with refreshing lime juice. Click the play button on the video below to watch Bobby make them.

More posts from Maria Russo.
Similar Posts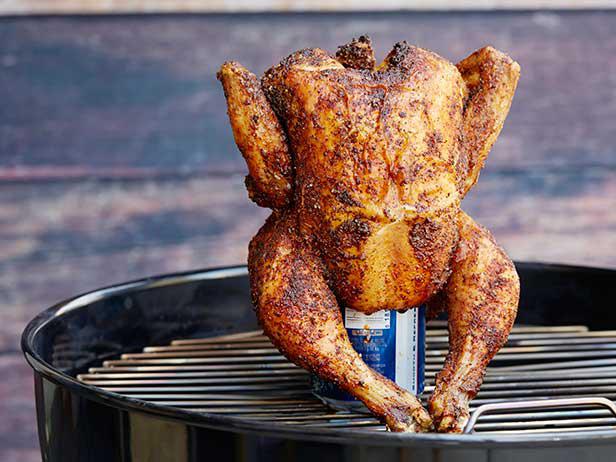 This clever grilling technique is easy enough to perfect even on your first try making it....