You've exhausted the peanut butter and jelly routine and have rolled your final turkey and cheese wrap. Now what? When it comes to packing your kids' lunchboxes, variety is key; after all, no child — or adult — looks forward to eating the same lunch day after day, so it's important to keep their midday meal both interesting and easy to eat. Check out Food Network's top-five sandwich selections below, and switch up your usual school lunch rotation by introducing these fresh, flavor-packed recipes that are as simple to prepare as traditional favorites and every bit as kid-friendly.
5. Chicken Salad Sandwiches — Put the leftovers from last night's chicken dinner to work in this quick-fix salad sandwich, laced with a creamy mayonnaise-mustard dressing.
4. Mediterranean Tuna Salad — All it takes is two slices of bread to turn this chickpea- and tomato-studded tuna salad into a ready-to-go salad sandwich.
3. Mini Italian Club Sandwiches — Given their petite size and mostly crustless edges, Giada's two-bite beauties are the ultimate kid-friendly creation, layered with turkey, provolone and a smear of pesto.
2. Turkey-Avocado Clubs — If your little ones are averse to too-green avocados, simply skip the creamy spread, and opt for the crispy strips of turkey bacon, cool lettuce and juicy tomato alone.
1. Ultimate Ham Sandwich — The secret to this piled-high sandwich (pictured above) is using the very best ingredients: thick-cut slices of quality ham, crunchy whole grain mustard and a creamy homemade mayonnaise, the richness of which is cut by tangy dill pickle slices.
More posts from Maria Russo.
Similar Posts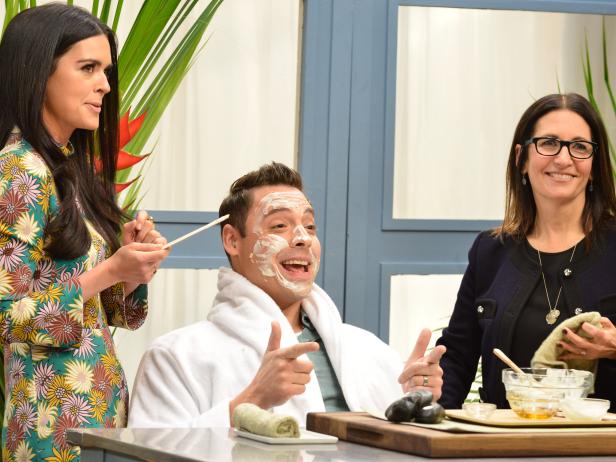 You don't have to travel somewhere exotic to make the most of your time off....