Not long after arriving at Kalico Kitchen in Douglas, Mich., Robert Irvine realized that the negative tension and long-standing animosity between owner Catherine Wilt and her employees was as much of a problem at the restaurant as its dusty dining room and greasy kitchen. This over-30-year-old eatery was once making nearly $1 million in sales, but it recently acquired a $400,000 debt, something that Catherine learned when she returned after a four-year leave of absence. Over the course of two days and with a $10,000 budget, Robert and his Restaurant: Impossible team attempted to mend the strained relationships at Kalico Kitchen; plus, they gave the space a much-needed deep cleaning, design overhaul and updated menu with fresh, quality ingredients. FN Dish checked in with Kalico Kitchen, and a server, Laura — on Catherine's behalf — shared how the restaurant is doing today.
"Business went from $200-$300 per day to $2,000-$3,000 per day," Laura explained. Not long after reopening, Catherine "had made enough money to pay the mortgages to keep her from foreclosure."
Since the renovation, "the kitchen staff is keeping the kitchen clean and the wait staff has a much better attitude," according to Laura. The restaurant has enjoyed a mix of returning and first-time diners, and Laura added that many customers have been impressed with the updated decor. In terms of the new menu, she told us that Kalico is "in the process of updating the old menu, and adding some of the specials on the paper menus."
Despite Catherine's hopes to improve her professional rapport with her staff, the situation has remained largely the same. "Catherine feels that her relationship with her employees has not changed. She doesn't feel that she has changed at all. Her relationship with Donny hasn't changed either," Laura said.
"Financially, things are looking up, and we are very appreciative of Robert coming out and saving the restaurant," Laura said. "Catherine believes that she would have lost the restaurant by now had he not come here …. She feels she owes her gratitude to Restaurant: Impossible and the local community for standing by her through these rough times and continuing to patronize the restaurant."
More from Restaurant Revisited:
Angelo's (June 23)
Pier West Restaurant (June 16)
Pinehurst Country Lodge (June 9)
Bryan's Smokehouse (May 26)
Wagon Wheel Family Restaurant (May 19)
Mom & Dad's Italian Restaurant (May 12)
Smitty's Restaurant (April 28)
Old World Italian Restaurant (April 21)
Joe Willy's Seafood House (April 14)
Sweet Tea's Restaurant & Catering (March 24)
Soup to Nuts Diner (March 17)
Caseyville Cafe (March 13)
Maniaci's Italian Restaurant (March 10)
Dinner Bell Restaurant (February 27)
Nanny Goat's Cafe & Feed Bin (February 20)
Sapori D'Italia (January 23)
Windseeker Restaurant (January 16)
Whiskey Creek Steakhouse (January 2)
Rising Sun Bistro (December 19)
Boys & Girls Club of Southwest Missouri (December 9)
Bronk's Bar and Grill (December 5)
Rohrer's Tavern (November 28)
Poco's on the Boulevard (November 21)
Oleander Bar and Grill (October 17)
Valley Inn (October 10)
Whistle Stop (October 3)
The Maple Tree Cafe (September 26)
Michele's (September 19)
Paliani's Restaurant (September 12)
Frankie's (September 5)
Gusanoz (August 29)
More posts from Maria Russo.
Similar Posts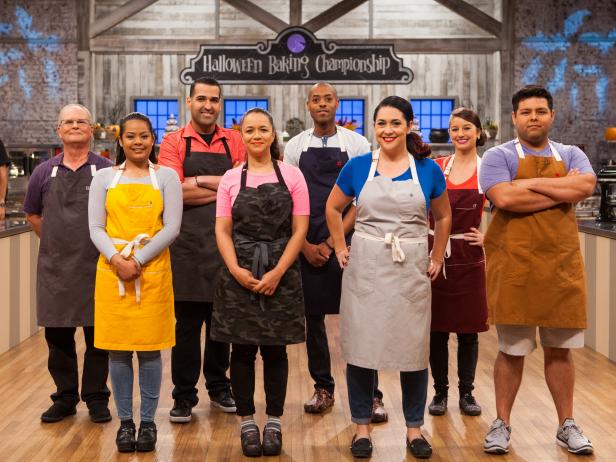 Get the details on the all-new season of Halloween Baking Championship, premiering on Sunday, Sept. 25 at 9|8c....