When Robert Irvine arrived at Edibles Restaurant & Pub in Horsham, Pa., it didn't take long for him to realize the "misguided family" that owned the business was as much of a contributing factor to its failure as was the eatery's filthy interior, "blah" decor and unappealing food. Husband and wife John Sr. and Butzy Hurley have been at the helm of their business for nearly 30 years, but despite their presence in the kitchen and at the front of the house, their staff, including their children, John Jr., Heather and Jennifer, and their nephew Steve, noted a significant lack of leadership. This, coupled with John Sr.'s strained relationship with his son, had contributed to Edibles' $4,000-per-month losses, which Robert had only two days and $10,000 to attempt to rectify.
For the first time in six seasons of filming Restaurant: Impossible, Robert believed the best and most important means of improving a restaurant would be to change the business' name and rebrand it with a descriptive, engaging and enticing identity, which is how Edibles became Hurley's American Grille on opening day. Read on below to hear from John Sr., Heather and Steve, and find out how Hurley's is doing a few months after its relaunch.
"The first couple weeks were great," Steve explains of the time immediately after filming. "I feel like we're busier, but our bills are higher because of the expenses of new staff."
Edibles' new name, Hurley's American Grille, has been well-received by nearly everyone, according to Steve. Heather adds: "Many think that the restaurant has changed ownership. They ask and we tell them that it is our family name."
The transformations in decor and food have also proved successful, Steve noting, "People really like the higher pub tables in the middle." Some diners miss items from the old menu, according to Heather, while Steve says that Robert's cheese steak is still being served. John Sr. agrees with Steve that since Robert taught them how to use the smoker, the machine is being used more frequently than it was pre-renovation, now being employed to make chicken and pulled pork.
In the future, John Sr. says, he hopes to "Bring back some of the staples we had on the menu before … [and] continue to work on the menu and make some changes with the bar area."
More from Restaurant Revisited:
Kalico Kitchen (July 14)
Angelo's (June 23)
Pier West Restaurant (June 16)
Pinehurst Country Lodge (June 9)
Bryan's Smokehouse (May 26)
Wagon Wheel Family Restaurant (May 19)
Mom & Dad's Italian Restaurant (May 12)
Smitty's Restaurant (April 28)
Old World Italian Restaurant (April 21)
Joe Willy's Seafood House (April 14)
Sweet Tea's Restaurant & Catering (March 24)
Soup to Nuts Diner (March 17)
Caseyville Cafe (March 13)
Maniaci's Italian Restaurant (March 10)
Dinner Bell Restaurant (February 27)
Nanny Goat's Cafe & Feed Bin (February 20)
Sapori D'Italia (January 23)
Windseeker Restaurant (January 16)
Whiskey Creek Steakhouse (January 2)
Rising Sun Bistro (December 19)
Boys & Girls Club of Southwest Missouri (December 9)
Bronk's Bar and Grill (December 5)
Rohrer's Tavern (November 28)
Poco's on the Boulevard (November 21)
Oleander Bar and Grill (October 17)
Valley Inn (October 10)
Whistle Stop (October 3)
The Maple Tree Cafe (September 26)
Michele's (September 19)
Paliani's Restaurant (September 12)
Frankie's (September 5)
Gusanoz (August 29)
More posts from Maria Russo.
Similar Posts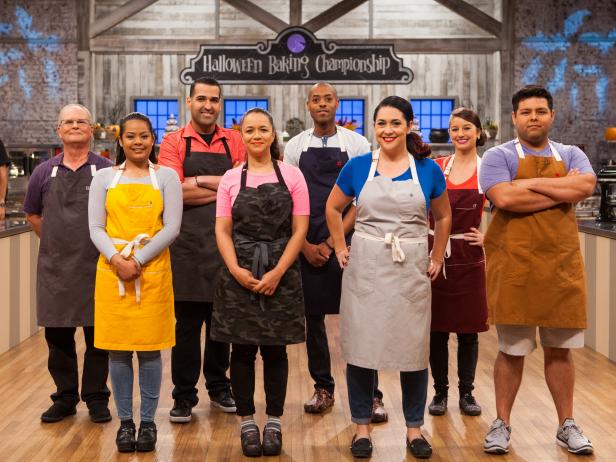 Get the details on the all-new season of Halloween Baking Championship, premiering on Sunday, Sept. 25 at 9|8c....