Faced with a mountain of debt, Dorothy and Thom Williams, husband-and-wife owners of Benner Street restaurant in Bethlehem, Pa., were unsure if they would see their retirement if the dire situation at their business didn't improve. They looked to Robert Irvine and his Restaurant: Impossible team to give their eatery the second chance it deserves, and when Robert arrived, he soon realized the root of Benner Street's problems: its bickering owners, to start, plus its drab interior and poorly stocked bar. With just two days to work and a budget of $10,000, Robert helped Dorothy and Thom learn how to effectively manage a staff while he overhauled the restaurant's design and revamped its menu. FN Dish checked in with Dorothy a few months after Benner Street's reopening to find out how her business is doing today.
"Business is up 40 percent," Dorothy says. "All the employees and family are excited about our new beginning and all are working toward our success."
In terms of the transformed interior, Dorothy tells FN Dish, "People are enjoying the new decor."
The Benner Street menu is now a mix of Robert's offerings and "some of the old favorites" from before the remodeling, according to Dorothy. This update came as a result of longtime customers missing particular dishes.
Dorothy now says, "I do delegate a lot more, but I still expect perfection." She admits she and Thom still argue. But, she insists, "Arguing is part of our life — that doesn't mean we don't love each other." Thom's health has not improved since the show, and Dorothy tells us "he has taken some time away from work," like Robert suggested.
Looking back on her Restaurant: Impossible journey, Dorothy explains, "This experience was one of the hardest things we ever experienced as … business owner[s] and for our family." But she advises fellow restaurateurs who may be facing similar struggles: "Don't be afraid of change."
More from Restaurant Revisited:
Hurley's American Grille (July 21)
Kalico Kitchen (July 14)
Angelo's (June 23)
Pier West Restaurant (June 16)
Pinehurst Country Lodge (June 9)
Bryan's Smokehouse (May 26)
Wagon Wheel Family Restaurant (May 19)
Mom & Dad's Italian Restaurant (May 12)
Smitty's Restaurant (April 28)
Old World Italian Restaurant (April 21)
Joe Willy's Seafood House (April 14)
Sweet Tea's Restaurant & Catering (March 24)
Soup to Nuts Diner (March 17)
Caseyville Cafe (March 13)
Maniaci's Italian Restaurant (March 10)
Dinner Bell Restaurant (February 27)
Nanny Goat's Cafe & Feed Bin (February 20)
Sapori D'Italia (January 23)
Windseeker Restaurant (January 16)
Whiskey Creek Steakhouse (January 2)
Rising Sun Bistro (December 19)
Boys & Girls Club of Southwest Missouri (December 9)
Bronk's Bar and Grill (December 5)
Rohrer's Tavern (November 28)
Poco's on the Boulevard (November 21)
Oleander Bar and Grill (October 17)
Valley Inn (October 10)
Whistle Stop (October 3)
The Maple Tree Cafe (September 26)
Michele's (September 19)
Paliani's Restaurant (September 12)
Frankie's (September 5)
Gusanoz (August 29)
More posts from Maria Russo.
Similar Posts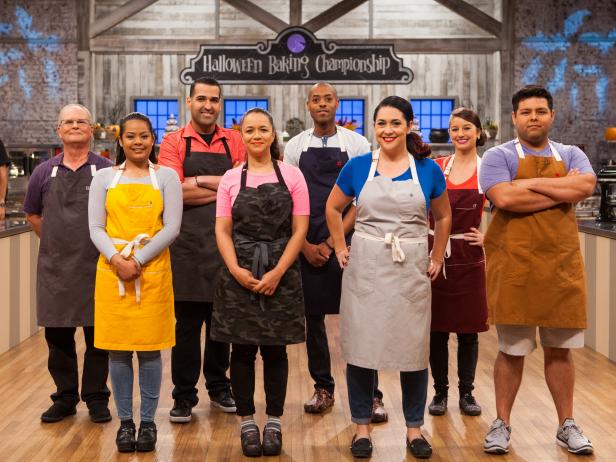 Get the details on the all-new season of Halloween Baking Championship, premiering on Sunday, Sept. 25 at 9|8c....