This summer, Food Network's Grilling Central is packed with recipes for the entire family's taste buds, boasting the best in burgers, dogs, chicken and more all season long. But with so many recipes, where do you start? Each Friday, FN Dish is giving you a complete menu that is stress-free, and this weekend's spread is rounded out by cool frozen cocktails.
No matter which main or side dishes you serve at your backyard barbecue, there's just one required element on your menu this weekend: a cocktail. Straight-up and on-the-rocks sippers are surely simple classics, but when it's particularly steamy outside, quench your thirst with a frosty frozen cocktail.
Made with just a handful of ingredients, Sandra's Strawberry Orange Daiquiri (pictured above) is a five-star pick packed with fresh fruit. The secret to preparing Sandra's cocktail is using orange-scented simple syrup to sweeten it, instead of simply adding sugar to the blender. She gently simmers sugar in an equal part of orange-scented water until the sugar is dissolved, then lets it cool before incorporating it into an icy whirl of strawberries, orange juice and rum.
Tyler turns the classic mojito into a Mojito Slushy simply by blending traditional ingredients like mint, rum and lime juice with ice. Food Network Magazine also puts a frosty spin on an on-the-rocks favorite: the margarita. Make top-rated Frozen Watermelon Margaritas, featuring sweet seasonal watermelon and both tequila and orange liqueur; perhaps best of all, they come together in only 10 quick minutes.
If you're entertaining this weekend, skip after-dinner drinks and let a dessert of Food Network Magazine's Salted Caramel Milkshake do double duty. This adults-only beauty (pictured right) combines creamy vanilla ice cream with dulce de leche and tequila, and it boasts a topping of fluffy whipped cream and sea salt.
Appetizer: Grilled Corn, Bacon and Chile Crostini
Main Dish: Pork Tenderloin with Chimichurri
Side Dish: Grilled Potato and Pepper Salad
Dessert: Apple-Raspberry Crumble with Oat-Walnut Topping
Cocktail: Strawberry Orange Daiquiri (pictured top)
More posts from Maria Russo.
Similar Posts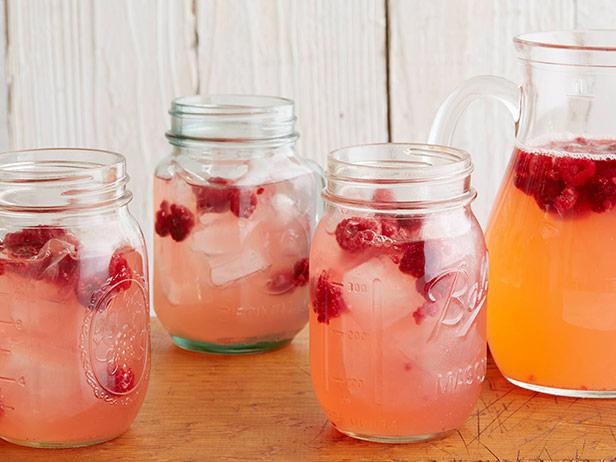 The classic recipe is great and all, but these next-level twists are where it's at....