We challenged two prestigious groups — Chopped judges and Food Network Star winners — to a summer recipe showdown. All season long, we'll present head-to-head matchups of mouthwatering summer recipes from each team — from refreshing cocktails to fresh farmers'-market salads to the juiciest backyard burgers. By voting each week here on FN Dish or on our Fan Feed, you'll determine the winning recipes.
At the end of the summer, the team that tallies up the most wins will celebrate with an all-star Labor Day party menu. Who will prevail as Summer Showdown champion — Star or Chopped?
To ring in the 4th of July, our dueling teams this week present a double showdown of celebratory eats and drinks. Jeff Mauro brings his Chicken Sliders to the party, facing off against Maneet Chauhan's Chicken Dogs. Last season's Star winner Justin Warner shakes up a purple-hued Dutch Timidity cocktail to go up against Marc Murphy's Burnt Orange Negroni. Whose party bites and cocktails will you serve up at your holiday cookout this Thursday? Cast your votes below!
4th of July Eats: Jeff's BBQ Chicken Sliders vs. Maneet's Spiced Chicken Hot Dogs
Jeff makes Asian-inspired barbecued chicken with hoisin, honey, soy sauce, five-spice powder, crushed red pepper and sesame oil. He serves it up sandwich style (of course!) in slider rolls for a fun party bite.
Maneet makes her spicy homemade "hot dogs" with ground chicken and lots of fresh herbs and chiles. She tops them off with an easy mango mustard spiked with mint.
Which dish will you add to your 4th of July party menu?
4th of July Drinks: Marc's Burnt Orange Negroni vs. Justin's Dutch Timidity
Marc gives the classic Negroni a fresh, citrusy twist (literally) by charring an orange on the grill and adding a smoky slice to each glass.
Justin's simple yet nontraditional cocktail is a refreshing sip for a summer get-together. It gets its name from the Dutch spirit jenever — use gin if you can't find it.
Whose drink will you shake up this 4th of July?
For more favorite summer recipes, check out Food Network's Grilling Central. Head back here to FN Dish or check out our Fan Feed next week for a new Summer Showdown matchup!
More posts from Sara Levine.
Similar Posts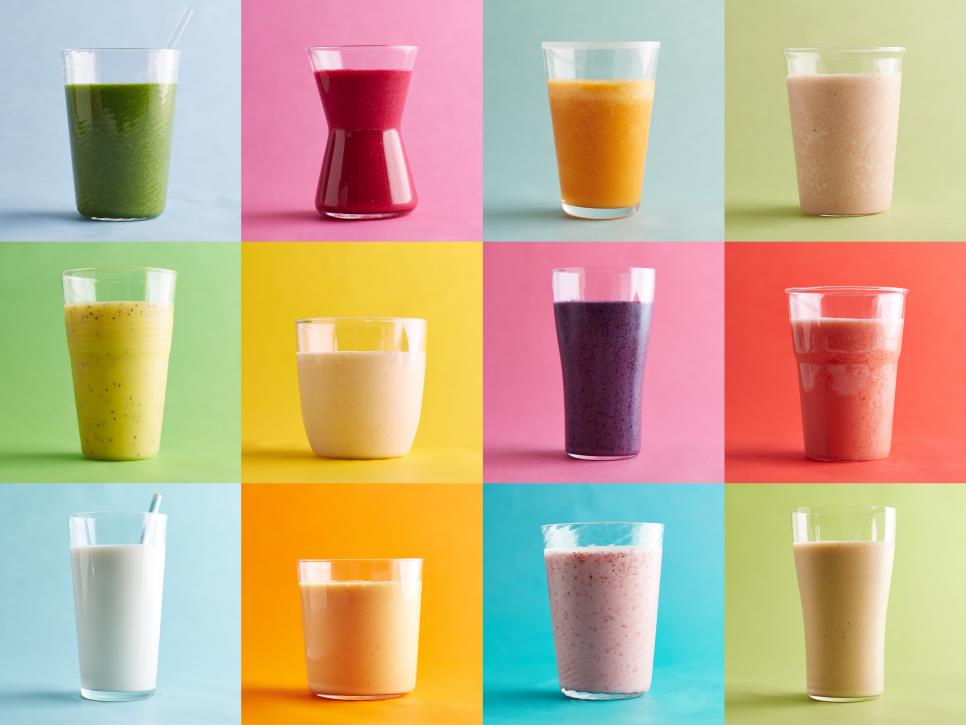 The possibilities are endless – think beyond fruit and throw in greens, oats, nuts, avocado – so you'll never get stuck in a rut. ...