Roger Murray, the owner of Pinehurst Country Lodge in Greeley, Pa., had no experience in either working at or owning a restaurant before he purchased the business just six months ago. Although he was once prosperous in the corporate world, Roger's venture into the culinary industry proved less successful, and he was facing a $350,000 debt when Robert Irvine arrived to rescue him from despair. Strung with unattractive holiday lights and offering a menu of unpalatable food, Pinehurst Country Lodge was in desperate need of the design and menu revamps that Robert's Restaurant: Impossible team was ready to provide. After just two days and with only $10,000, Pinehurst reopened to a bustling crowd and offered guests a menu of freshly prepared meals. FN Dish checked in with Roger a few months after Robert left to find out how his eatery is doing today.
"Business has picked up since the filming," Roger tells us. "Overall I'd give it a 10 percent bump revenue-wise but consider my bottom line to be expanding more than that." Pinehurst is indeed making more money than it was before its transformation, and Roger adds that he's now seeing income from the bar.
The table numbers at the restaurant have remain unchanged — with Roger knowledgeable of them — and the menu choices at Pinehurst have been edited only minimally, with the addition of a few dishes, like Shrimp Scampi, Seafood Cakes and Portabella Mushroom. "We did not delete any items as of yet," Roger says. "Carrots are in the rotation of side vegetables along with zucchini, squash, etc. We still use the asparagus with the prime rib and salmon as recommended." Although some diners were "initially taken aback by the small number of selections," Roger realizes that "you cannot continue what we were doing in trying to please everyone."
Junius "is much better" at handling the kitchen than he was before, Roger tells us, adding that he no longer fears that Junius will leave Pinehurst.
Since the renovation, Roger notes that he "absolutely" feels confident in his ability to lead his employees. He wants to tell Robert and the entire Restaurant: Impossible crew, "We appreciate everyone's professionalism, understanding and help more than words may be able to express."
More From Restaurant Revisited:
Bryan's Smokehouse (May 26)
Wagon Wheel Family Restaurant (May 19)
Mom & Dad's Italian Restaurant (May 12)
Smitty's Restaurant (April 28)
Old World Italian Restaurant (April 21)
Joe Willy's Seafood House (April 14)
Sweet Tea's Restaurant & Catering (March 24)
Soup to Nuts Diner (March 17)
Caseyville Cafe (March 13)
Maniaci's Italian Restaurant (March 10)
Dinner Bell Restaurant (February 27)
Nanny Goat's Cafe & Feed Bin (February 20)
Sapori D'Italia (January 23)
Windseeker Restaurant (January 16)
Whiskey Creek Steakhouse (January 2)
Rising Sun Bistro (December 19)
Boys & Girls Club of Southwest Missouri (December 9)
Bronk's Bar and Grill (December 5)
Rohrer's Tavern (November 28)
Poco's on the Boulevard (November 21)
Oleander Bar and Grill (October 17)
Valley Inn (October 10)
Whistle Stop (October 3)
The Maple Tree Cafe (September 26)
Michele's (September 19)
Paliani's Restaurant (September 12)
Frankie's (September 5)
Gusanoz (August 29)
More posts from Maria Russo.
Similar Posts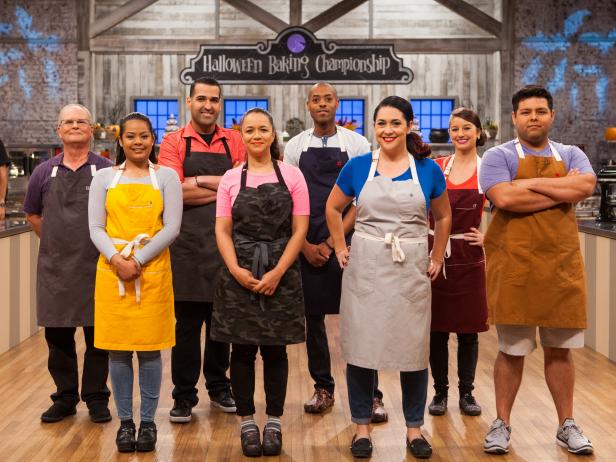 Get the details on the all-new season of Halloween Baking Championship, premiering on Sunday, Sept. 25 at 9|8c....