Despite the picturesque view from its waterfront location, Pier West Restaurant in Twin Lakes, Wis., couldn't escape serious issues indoors, among them considerable debt and drab decor. With just $10,000 and two days to work, Robert Irvine and his Restaurant: Impossible team relaunched owner Chip Walmsley's business with a new menu and an updated design, plus gave Chip the support he needed to manage the restaurant and the foundation to mend his relationship with his family. FN Dish checked in with Chip a few months after the renovation to find out how the eatery is doing today.
"Business has been great since the filming [of the show]. We have definitely seen about a 25-percent increase in food sales," Chip tells us. "We are taking things one week at a time … [and] following the standards Robert set up for us."
Chip says "not one single customer misses the old look" of Pier West, and in terms of the new space's features, his favorites are "the lighting and the floor."
The dinner menu, which "is currently the exact same as it was when Restaurant: Impossible left," has garnered rave reviews from diners, Chip says. "The kitchen staff has had to adapt somewhat to longer prep times, but the difference in the quality and response has made it an easy effort." They've since instituted a children's menu and are using Robert's dinner menu to inspire the list of lunch offerings. "I am thrilled people's experiences here are now positive." Chips adds, "It's a treat to walk the dining room now instead of hiding out from complaints."
While Neal remains in the kitchen, many employees, including Debbie, have left Pier West, according to Chip, who notes that his new staff members "are doing well" and have "signed contracts." As for Woody and Jeannine, they "are especially excited at their friends' positive responses."
Chip tells Dish that he and his father are slowly making progress on their relationship, now attending meetings together with front-of-house management. "I am paying him rent for the first time in six months, so that is a positive." Chip adds that he's "getting along well" with Brian, who's working on menu development and inventory.
Looking ahead, Chip says, "I would like to create a legacy and a business model [my sons] can perhaps carry into the future." He would consider launching a second Pier West location, but not until the current restaurant runs "perfectly, like a well-oiled machine." He adds that he's genuinely "happy," and that he is"excited to keep things heading in the right direction." He says he has "a real positive attitude for what is to come." And he tells Dish: " I loved the experience I had with Restaurant: Impossible. Being able to go from a nightmare and wondering how and when to close the doors to having a place people love and rave about … is surreal, to say the least."
More From Restaurant Revisited:
Pinehurst Country Lodge (June 9)
Bryan's Smokehouse (May 26)
Wagon Wheel Family Restaurant (May 19)
Mom & Dad's Italian Restaurant (May 12)
Smitty's Restaurant (April 28)
Old World Italian Restaurant (April 21)
Joe Willy's Seafood House (April 14)
Sweet Tea's Restaurant & Catering (March 24)
Soup to Nuts Diner (March 17)
Caseyville Cafe (March 13)
Maniaci's Italian Restaurant (March 10)
Dinner Bell Restaurant (February 27)
Nanny Goat's Cafe & Feed Bin (February 20)
Sapori D'Italia (January 23)
Windseeker Restaurant (January 16)
Whiskey Creek Steakhouse (January 2)
Rising Sun Bistro (December 19)
Boys & Girls Club of Southwest Missouri (December 9)
Bronk's Bar and Grill (December 5)
Rohrer's Tavern (November 28)
Poco's on the Boulevard (November 21)
Oleander Bar and Grill (October 17)
Valley Inn (October 10)
Whistle Stop (October 3)
The Maple Tree Cafe (September 26)
Michele's (September 19)
Paliani's Restaurant (September 12)
Frankie's (September 5)
Gusanoz (August 29)
More posts from Maria Russo.
Similar Posts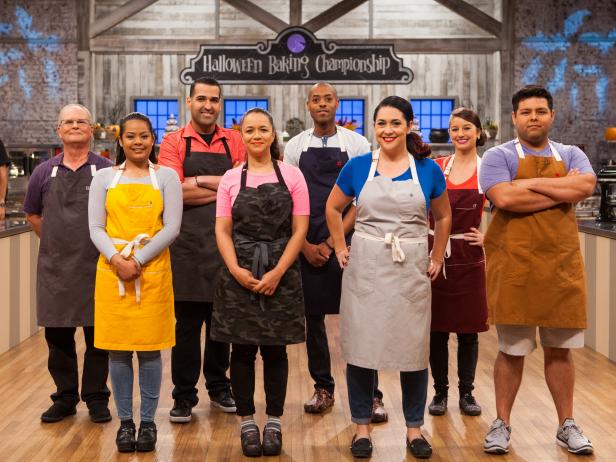 Get the details on the all-new season of Halloween Baking Championship, premiering on Sunday, Sept. 25 at 9|8c....