In Woodstock, Ill., two cousins — Angelo Paloumbis and Angelo Mourelatos — have come together to run Angelo's, their Greek-style restaurant founded by their fathers. Although this family business is now decades old, not much has changed since it opened 40 years ago; the unexciting menu, standard diner decor and family tension remain, and all are contributing to the business' failure. Robert Irvine and his Restaurant: Impossible team had just two days and a $10,000 budget to offer Angelo and Angelo a new outlook on their professional relationship, plus give their eatery an updated design and the tools to create fresh, flavorful food. FN Dish checked in with Angelo Paloumbis a few months after the transformation of Angelo's to find out how the business is doing today. "Business is up 20 percent and is holding steady," Angelo tells us, adding that the restaurant is now making at least a 10-percent profit. "We're paying down debt with it," he explains.
In terms of the decor, Angelo's has taken advantage of the open floor plan Robert's team created, even hosting large private parties in the redesigned space. Angelo adds that "the younger crowd loves" the updated style, and many of the servers have adapted well to their new station. The menu at Angelo's is a mix of items from the original menu and the offerings Robert created. "We kept some things (sandwiches, salads, half the entrees, the appetizers) [and] added some of our prior entrees that people were requesting," Angelo says. "The fried chicken, the roast turkey, the new hamburgers, the Greek lamb burger" are some of the most popular dishes. Many guests have been wowed with the fare at Angelo's, and they're especially pleased that they can pay with credit cards for the first time.
More From Restaurant Revisited:
Pier West Restaurant (June 16)
Pinehurst Country Lodge (June 9)
Bryan's Smokehouse (May 26)
Wagon Wheel Family Restaurant (May 19)
Mom & Dad's Italian Restaurant (May 12)
Smitty's Restaurant (April 28)
Old World Italian Restaurant (April 21)
Joe Willy's Seafood House (April 14)
Sweet Tea's Restaurant & Catering (March 24)
Soup to Nuts Diner (March 17)
Caseyville Cafe (March 13)
Maniaci's Italian Restaurant (March 10)
Dinner Bell Restaurant (February 27)
Nanny Goat's Cafe & Feed Bin (February 20)
Sapori D'Italia (January 23)
Windseeker Restaurant (January 16)
Whiskey Creek Steakhouse (January 2)
More posts from Maria Russo.
Similar Posts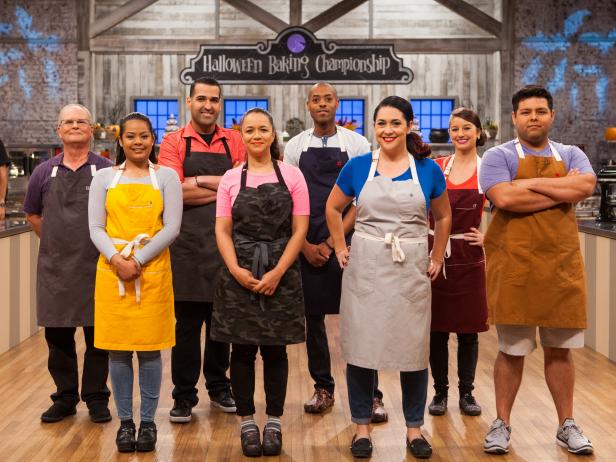 Get the details on the all-new season of Halloween Baking Championship, premiering on Sunday, Sept. 25 at 9|8c....