You've seen them judge the competition, battle for the title of All-Stars champion and compete in a friendly game with colleagues on After Hours, but there's a lot you don't know about the judges of Chopped. Here's your chance to get to know the nine people behind the Chopping Block.
Geoffrey Zakarian is the chef of The Lambs Club and The National, both in New York City. His former New York City restaurants, Town and Country, both received three stars from The New York Times. Besides his judging duties on Chopped, you'll also find Geoffrey on Iron Chef America. He won the title of Iron Chef in the third season of The Next Iron Chef: Super Chefs. One thing you might not have known about Geoffrey is that if he hadn't become a chef, he might have been a concert pianist.
What's your Achilles' heel ingredient, one that you hate to work with or encounter in someone else's dish?
Geoffrey Zakarian: White truffle oil.
What dish or ingredient will we never catch you eating?
GZ: Anything from McDonald's.
What was your most memorable meal? What? Where? Who? Details, please.
GZ: Anything I share with my amazing wife and kids. It never gets any better.
What's your guilty-pleasure food?
GZ: Rosé.
Is there one dish that you always order out and never make at home?
GZ: Sushi.
What kitchen tool can you not live without?
GZ: An iPhone.
If you weren't in food, what career would you have liked to have tried?
GZ: Concert pianist.
What's your favorite "food city" to visit?
GZ: Lyon, France.
What's your favorite late-night snack?
GZ: Don't eat late night. Ever.
What's one must-have at your last supper?
GZ: Krug.
Who's your favorite person to cook with?
GZ: My two kids.
Rapid fire: Think fast!
Ketchup or mustard? Mustard
Chocolate or vanilla? Vanilla
Coffee or tea? Coffee
Burger or hot dog? Hot dog
Cream cheese or butter? French butter
Soda or water? Water
Sprinkles or jimmies? Neither
Get to Know the Rest of the Judges:
Aarón Sánchez
Alex Guarnaschelli
Amanda Freitag
Chris Santos
Maneet Chauhan
Marc Murphy
Marcus Samuelsson
Scott Conant
More posts from Joseph Erdos.
Similar Posts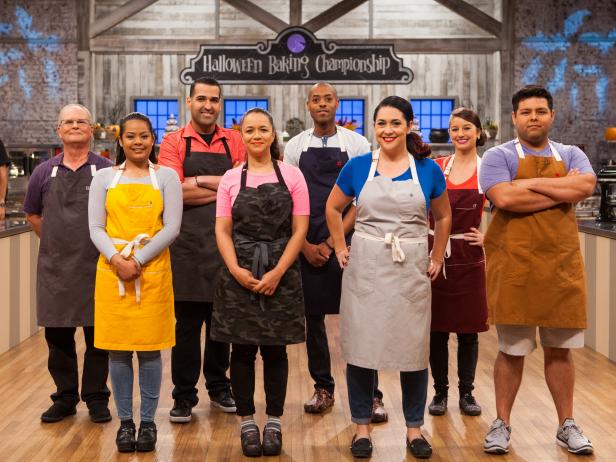 Get the details on the all-new season of Halloween Baking Championship, premiering on Sunday, Sept. 25 at 9|8c....