This Father's Day, spend the entire day with Dad by planning ways to celebrate him with the foods he loves. A special meal surrounded by the people that appreciate him is not only an opportunity for reminiscing about the past; it's also a chance to make new memories. FN Dish has seven great ideas for food-filled occasions that will make his day unforgettable.
Choose from any of these ideas that cover everything in between breakfast and late-night and see Food Network's Father's Day page for more recipes.
Breakfast With Dad
If your dad's an early bird, surprise him in the morning with a special breakfast and spend some quality time with him before he gets his day started. A hearty potato and chorizo omelet would please many a meat-and-potatoes man.
See: Our Best Breakfast Recipes
Brunch With the Family
If you're planning a family brunch for Dad, here's your opportunity to have a great time sharing memories over coffee and breakfast favorites. Try baking a classic coffee cake (pictured above) that Dad and the entire family will love, or go with the classic brunch favorite of quiche.
See: Real Men Make Quiche
Outdoor Picnic Lunch
Spend a fun day with Dad in the great outdoors. It could be a classic picnic in the park with buttermilk fried chicken and potato salad or a hiking-adventure road trip like the one Guy and his family did.
See: Guy's Family Picnic
Grilling Cookout
Gather family and friends to celebrate dad's day with a backyard cookout. These Ultimate Barbecued Ribs would make Dad very happy, especially if all he has to do is sit back and relax instead of sweating over a hot grill.
See: Top Grilling Recipes
Cooling Summer Dessert
No Father's Day celebration would be complete without dessert, especially if Dad has a sweet tooth. A cake would be the obvious choice, but why not try something cooler, like these homemade ice cream sandwiches made with double chocolate cookies and a banana mascarpone filling? It might just be the best dessert on a hot day.
See: Top Cookout Desserts
Cocktail Cap-Off
Cap off a busy day filled with celebration by toasting Dad with a refreshing drink, like a classic Rob Roy made with whiskey, vermouth and bitters.
See: Classic Cocktails Every Man Should Know
Eating Out With Dad
Don't let Dad do the cooking on his special day. And for that matter, you won't have to worry about the cooking either. Treat Dad to a special meal at one of Food Network's featured restaurants.
More posts from Joseph Erdos.
Similar Posts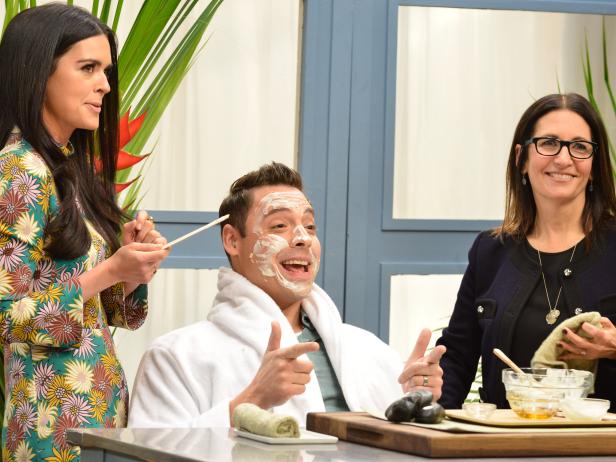 You don't have to travel somewhere exotic to make the most of your time off....