With Memorial Day this coming weekend, it's time to get out the grill and brush up on your skills, because it's the start of grilling season! And what's more iconic for a backyard party than a juicy burger? If you want to be the best grill master on the block, you'll need to know how to prepare those burgers the right way.
Food Network has everything you need to know to grill moist and juicy patties — and not those hard and tough pucks that make everyone cringe. There are many different guides on the subject, telling you to form the patties a certain way, to make a dimple in the patty and to not press the burgers as they cook. Yes, these are valid points, but when you want to get grilling, you don't want to be reading a lengthy instruction manual on the subject. Food Network's guide simplifies it for you, with just six tips that will get you great results.
Get the 6 Secrets below:

6. Start with the right beef. Freshly ground, high-grade chuck beef in an 80/20 mix is a great choice.
5. Make balls before you form the patties — 5 to 6 ounces each should be enough. Lightly toss the mixture from hand to hand to form the ball.
4. Pat the ball into a disk. The patty should be at least as wide as your bun and about 3/4 to 1 inch thick.
Browse the gallery above to get the top three secrets to making the perfect burger.
Visit Grilling Central for more ideas for your Memorial Day cookout.
Now tell us: Do you have any secrets that set your burgers apart from the rest? Comment below.
More posts from Joseph Erdos.
Similar Posts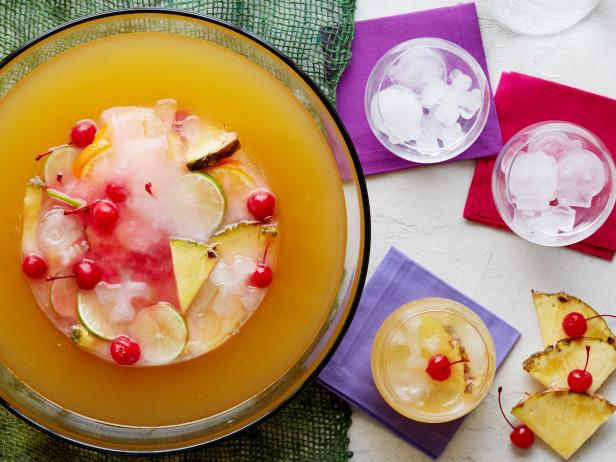 From formal events to backyard barbecues, punch is a party favorite for the ages....