In Smyrna, Del., the Wagon Wheel Family Restaurant is indeed a family-run business, owned and operated by three generations of women: grandmother, daughter and granddaughter (Patty Gallegos, Sheila Furman and Jessica Furman, respectively). Their restaurant is known for its classic preparation of a local delicacy — muskrat — but beyond that, it has struggled to succeed, serving primarily frozen food in an old-fashioned space. If their business was to have any hope of thriving in the future, Patty, Sheila and Jessica would need Robert Irvine's support to revamp the menu with crowd-pleasing dishes that go beyond muskrat and to enliven the interior with a fresh, welcoming design. In just two days and with a $10,000 budget, Robert and his Restaurant: Impossible team helped this family learn to work together and ultimately reopened Wagon Wheel as a made-over eatery that they could be proud of. We checked in with Jessica a few months after the transformation to find out how the business is doing today.
Her mother, Sheila, is no longer working at Wagon Wheel, so Jessica will be relieving Patty and running the restaurant immediately after her graduation later this month. "I am excited to get back to work, to do what I wanted to since the beginning: make the Wagon Wheel profitable," she tells FN Dish. "I want to become more involved in the community and create a place that people can go with their families to have a nice dinner with a great vibe."
She plans to institute a system of guidelines at the Wagon Wheel, which she hopes will in turn create a more positive work atmosphere for the employees and pleasant dining experience for customers. "I feel that setting standards is an important part of returning the restaurant to profitability," she explains. "Everyone is doing what they can and also what they want, because no one is in charge to reward good behavior or reflect on negative issues." Increased communication between all workers at the restaurant — managers, front of the house and back of the house included — will also help to equalize expectations. "With open communication from not only owners and managers but with the entire staff, no one is left in the dark to wonder what is going on," she adds.
Since reopening, the updated decor at the Wagon Wheel has been well-received by customers and staff alike. "My favorite part of the new design is the hostess stand and the divider wall," Jessica admits. "It makes the restaurant look more professional and is a great thing to see when you first walk in the door."
In terms of the menu, they've kept muskrat on the list of offerings. According to Jessica, "It is what we are known for and it is only seasonal."
Looking ahead, Jessica tells Dish that she's confident Restaurant: Impossible has given her and the business the foundation they need to succeed. "I feel that the show has really helped to set a basis of what I want to go back there to achieve."
More From Restaurant Revisited:
Mom & Dad's Italian Restaurant (May 12)
Smitty's Restaurant (April 28)
Old World Italian Restaurant (April 21)
Joe Willy's Seafood House (April 14)
Sweet Tea's Restaurant & Catering (March 24)
Soup to Nuts Diner (March 17)
Caseyville Cafe (March 13)
Maniaci's Italian Restaurant (March 10)
Dinner Bell Restaurant (February 27)
Nanny Goat's Cafe & Feed Bin (February 20)
Sapori D'Italia (January 23)
Windseeker Restaurant (January 16)
Whiskey Creek Steakhouse (January 2)
Rising Sun Bistro (December 19)
Boys & Girls Club of Southwest Missouri (December 9)
Bronk's Bar and Grill (December 5)
Rohrer's Tavern (November 28)
Poco's on the Boulevard (November 21)
Oleander Bar and Grill (October 17)
Valley Inn (October 10)
Whistle Stop (October 3)
The Maple Tree Cafe (September 26)
Michele's (September 19)
Paliani's Restaurant (September 12)
Frankie's (September 5)
Gusanoz (August 29)
More posts from Maria Russo.
Similar Posts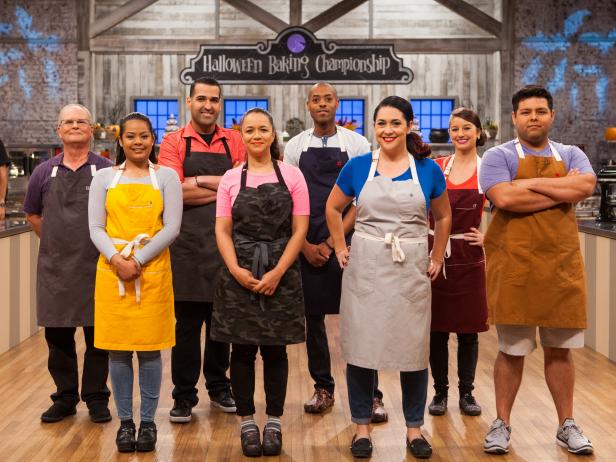 Get the details on the all-new season of Halloween Baking Championship, premiering on Sunday, Sept. 25 at 9|8c....