Perhaps one of the most-persistent restaurant owners ever featured on Restaurant: Impossible, Carolyn Cuneo from Mom & Dad's Italian Restaurant in DeFuniak Springs, Fla., admitted to Robert Irvine early on that she is "not very good with change." After her husband, George, passed away six years ago, she's been hesitant to make any updates to the eatery, a dark, wood-covered space serving mediocre Italian-inspired food. Carolyn was in thousands of dollars of debt, which Robert realized could be attributed to the large amount of free food she regularly gave away to her staff and customers alike. In just two days and with a $10,000 budget, Robert and his team worked with Carolyn to rethink her management habits and ultimately reopen Mom & Dad's as a thriving restaurant worthy of a second chance. FN Dish checked in with Carolyn a few months after the renovation to find out how the eatery has been doing.
Immediately following the overhaul, Mom & Dad's saw a 67.7 percent increase in sales. Although the growth has since slowed a bit, "business is still good and it will be a much higher percentage than prior years," Carolyn says, adding that she's making stellar progress on paying back her debt.
While some returning customers have been resistant toward the updated decor and menu at the restaurant, first-time diners are pleased with what they're seeing. Among the list of offerings at Mom & Dad's are a few original menu items plus the dishes that Robert created. "Customers seem happier with the mix," Carolyn explains, noting that they "really love the Alfredo, Sausage and Peppers, 'Shrooms, Fried Cheese and Caesar Salad."
The restaurant staff is no longer giving away salads for free, and they've begun to charge for bread by factoring it into the cost of the meal, but Carolyn admits that "[she] still give[s] away cake to people that are having a birthday or anniversary." Her employees are able to enjoy a free shift meal, although they must choose from specific dishes in order to receive the allowance.
Looking ahead, Carolyn is considering opening on Sundays, but she hasn't made that transition yet. She's currently confident in the business and feels good about the changes that were made. "I definitely feel that I am moving forward now. I was stuck in the past in so many ways and without George was not really sure of what to do or how to move the business ahead into the future," she tells FN Dish. "Restaurant: Impossible and Robert helped me to leave the past behind while keeping George's spirit and love in my heart."

Mom and Dad's Italian Restaurant before the renovation

Mom and Dad's Italian Restaurant after the renovation
More From Restaurant Revisited:
Smitty's Restaurant (April 28)
Old World Italian Restaurant (April 21)
Joe Willy's Seafood House (April 14)
Sweet Tea's Restaurant & Catering (March 24)
Soup to Nuts Diner (March 17)
Caseyville Cafe (March 13)
Maniaci's Italian Restaurant (March 10)
Dinner Bell Restaurant (February 27)
Nanny Goat's Cafe & Feed Bin (February 20)
Sapori D'Italia (January 23)
Windseeker Restaurant (January 16)
Whiskey Creek Steakhouse (January 2)
Rising Sun Bistro (December 19)
Boys & Girls Club of Southwest Missouri (December 9)
Bronk's Bar and Grill (December 5)
Rohrer's Tavern (November 28)
Poco's on the Boulevard (November 21)
Oleander Bar and Grill (October 17)
Valley Inn (October 10)
Whistle Stop (October 3)
The Maple Tree Cafe (September 26)
Michele's (September 19)
Paliani's Restaurant (September 12)
Frankie's (September 5)
Gusanoz (August 29)
More posts from Maria Russo.
Similar Posts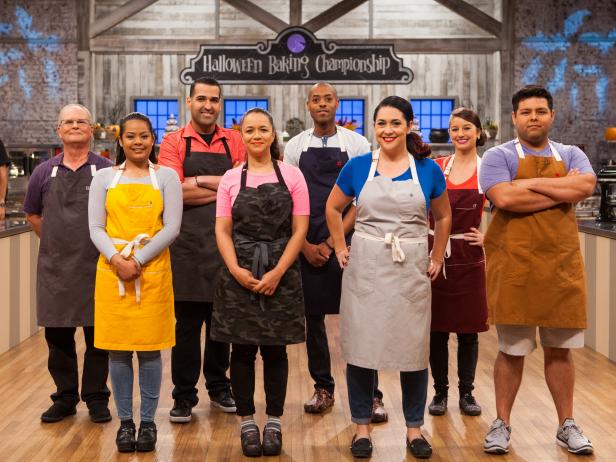 Get the details on the all-new season of Halloween Baking Championship, premiering on Sunday, Sept. 25 at 9|8c....