Although Bryan's Smokehouse in Lufkin, Texas, was a once-thriving eatery, it had fallen on hard times. Longtime owner Lynn Bryan struggled to keep up with new nearby barbecue spots, ultimately falling into debt. She looked to Robert Irvine and his Restaurant: Impossible team not just to improve her meat-focused menu, but to help her manage her employees more professionally and efficiently. Not one to shy away from any challenge, Robert rose to the occasion, and with only a $10,000 budget and two days to work, he revitalized both the interior of Bryan's and the core of its management, all in an effort to give the eatery the second chance it deserves. FN Dish checked in with Lynn a few months after the transformation to find out how the restaurant is doing today.
Immediately after filming, Lynn says business "was booming," and while it's since slowed down, she's hopeful that it will pick up now that the show has aired. She adds that she's pleased with the new design of the space, as well as with the changes to the menu. "We have kept everything the same and just added a couple of the old things back. Just a couple, let me stress," she explains.
She's once again in charge of the restaurant, adding that Bobby no longer works at Bryan's. "I have taken back over and [am] ready to run," she tells FN Dish. "I have all new crew." Taking Robert's team's advice to heart, Lynn confirms that her employees are "all trained."
To the Restaurant: Impossible team that made the renovation possible, she says, "Y'all gave me enough for a lifetime, so a big thanks to all of you."
Bryan's Smokehouse before the renovation
Bryan's Smokehouse after the renovation
Bryan's Smokehouse after the renovation
More From Restaurant Revisited:
Wagon Wheel Family Restaurant (May 19)
Mom & Dad's Italian Restaurant (May 12)
Smitty's Restaurant (April 28)
Old World Italian Restaurant (April 21)
Joe Willy's Seafood House (April 14)
Sweet Tea's Restaurant & Catering (March 24)
Soup to Nuts Diner (March 17)
Caseyville Cafe (March 13)
Maniaci's Italian Restaurant (March 10)
Dinner Bell Restaurant (February 27)
Nanny Goat's Cafe & Feed Bin (February 20)
Sapori D'Italia (January 23)
Windseeker Restaurant (January 16)
Whiskey Creek Steakhouse (January 2)
Rising Sun Bistro (December 19)
Boys & Girls Club of Southwest Missouri (December 9)
Bronk's Bar and Grill (December 5)
Rohrer's Tavern (November 28)
Poco's on the Boulevard (November 21)
Oleander Bar and Grill (October 17)
Valley Inn (October 10)
Whistle Stop (October 3)
The Maple Tree Cafe (September 26)
Michele's (September 19)
Paliani's Restaurant (September 12)
Frankie's (September 5)
Gusanoz (August 29)
More posts from Maria Russo.
Similar Posts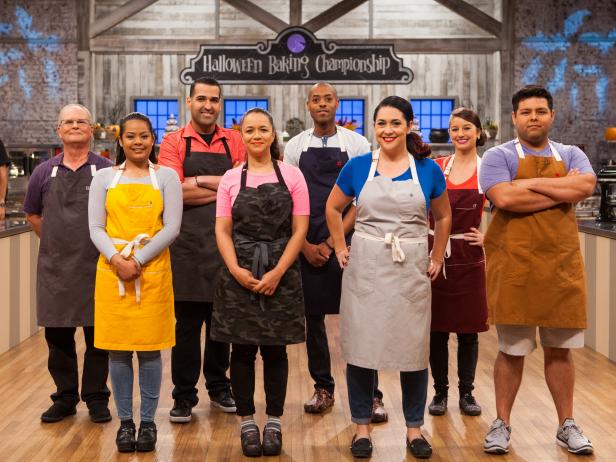 Get the details on the all-new season of Halloween Baking Championship, premiering on Sunday, Sept. 25 at 9|8c....