Joe and Dena White, owners of Joe Willy's Seafood House in Fishkill, N.Y., looked to Robert Irvine to save not only their restaurant but their family too, as the stress of their declining business had put a load of frustration and tension between them. It was up to Robert to hone in on the most-critical issues plaguing Joe Willy's and work with his Restaurant: Impossible team to attempt to fix them in only two days and with just $10,000. He quickly learned that many of the restaurant's problems stemmed from its poor-quality food, made by Joe, the head chef, so he focused his efforts on implementing an improved menu that Joe could execute with ease. After 48 hours of renovations, Joe Willy's reopened to a dining room full of guests with Joe and Dena at the helm, now working harmoniously. We checked in with Dena a few months after the transformation to find out how Joe Willy's is doing.
Since its Restaurant: Impossible experience, the restaurant has enjoyed a significant boost in business, Dena says, explaining that "sales have tripled to quadrupled at times." Since they're now making a profit, Dena notes that it's "much easier to pay bills, rent and staff, and make improvements," and says that they've begun to catch up on their debt.
Diners and management alike have been wowed by the changes in decor in the dining room, particularly the bar that Robert added. It's perhaps one of the most-important renovations to take place at the restaurant, Dena tells us. "Not only is the bar one of the keys to our success, but it brings in extra cash." She adds that the new sign is likely responsible for drawing in first-time patrons.
Robert's custom menu, too, has garnered rave reviews from guests, who especially enjoy the Pan Seared Scallops and Shrimp Topped Salmon. Dena adds, however, that customers "were also demanding that [they] bring back items on [their] 'old' menu," so the eatery now features a combined list of offerings.
Joe has yet to pursue culinary training, but Dena tells us that he "finds himself watching Food Network almost every night when he comes home." He's embracing a more proper leadership role, delegating tasks to staff and tempering inappropriate outbursts, and recently he "got everything fixed" in the kitchen, which now features a brand-new dishwasher, according to Dena.
Dena has reduced her hours at her other job to just one shift per week, and she and Joe have enjoyed more time to themselves, as they've decreased the restaurant's operating hours. "Our decision to close for lunch Tuesday through Thursday has given us a little more time for us," she says. "We feel a little more human."
More From Restaurant Revisited:
Sweet Tea's Restaurant & Catering (March 24)
Soup to Nuts Diner (March 17)
Caseyville Cafe (March 13)
Maniaci's Italian Restaurant (March 10)
Dinner Bell Restaurant (February 27)
Nanny Goat's Cafe & Feed Bin (February 20)
Sapori D'Italia (January 23)
Windseeker Restaurant (January 16)
Whiskey Creek Steakhouse (January 2)
Rising Sun Bistro (December 19)
Boys & Girls Club of Southwest Missouri (December 9)
Bronk's Bar and Grill (December 5)
Rohrer's Tavern (November 28)
Poco's on the Boulevard (November 21)
Oleander Bar and Grill (October 17)
Valley Inn (October 10)
Whistle Stop (October 3)
The Maple Tree Cafe (September 26)
Michele's (September 19)
Paliani's Restaurant (September 12)
Frankie's (September 5)
Gusanoz (August 29)
More posts from Maria Russo.
Similar Posts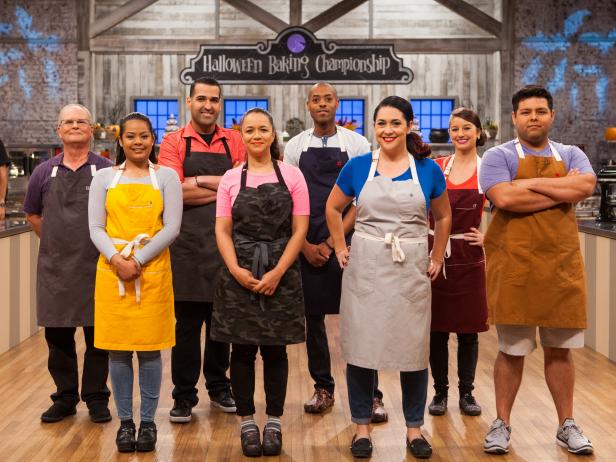 Get the details on the all-new season of Halloween Baking Championship, premiering on Sunday, Sept. 25 at 9|8c....