While there were indeed substantial problems with the food as well as the interior design at Smitty's Restaurant in Clearwater, Fla., the gravest issue came in the form of bugs — an entire infestation of cockroaches, in fact. Overrun with these crawly creatures, husband-and-wife owners Gus and Evi Gialelis' business faced certain closure if Robert Irvine and his Restaurant: Impossible team couldn't locate the source of the swarm. But to do so they'd have to rely on a professional exterminator, something that would significantly drain the overall renovation budget.
"I have never come across a restaurant this bad in my whole career," Robert told Gus and Evi, who felt personally defeated in the wake of their struggling business. He initially questioned whether "this may be the one restaurant that's too far gone," but Robert's not one to walk away from a mission, of course. And in just two days, he reopened the doors at Smitty's to a welcoming, clean restaurant that was dishing out quality food. FN Dish checked in with Evi a few weeks after the reopening to find out how the restaurant is doing today.
Smitty's has seen an increase in business since the show taped, and Evi says she's noticing many first-time customers at the restaurant.
Along with the wait staff, Nick, Evi's father and a cook, remains at Smitty's, and he "helps Gus on the line more these days," according to Evi. They're now getting along much better than they were before the show.
While the restaurant is still offering the same large menu, Evi explains, "We have incorporated some daily specials on our boards, not at overly discounted prices like before." One of the most-popular dishes has proved to be the souvlaki salad, topped with pork, beef, chicken or gyro. Nick has also been preparing daily specials, and Evi tells FN Dish that they're "very good."
Perhaps most importantly, the eatery is being kept clean, the staff committed to "daily, weekly and monthly duties that are done to keep it immaculate," Evi says. "We have a professional commercial exterminator come out every two weeks, and the kitchen is the cleanest it has ever been."
She adds that "The equipment, the food that was ordered and the items that were bought for the show are still being paid off," so Gus' pay is still no more than $300. He now "spends more time with all of us," Evi says, noting that she's no longer crying at night. "After all that is said and done, Gus is a very hard worker who strives for perfection at work."
Reflecting on her family since the renovation, Evi tells FN Dish: "Our relationship as a family has always been strong. We are a lot happier nowadays because once again we are putting God first, family second and Smitty's third. For a long time, we had our priorities all messed up, because Smitty's always came first."
More From Restaurant Revisited:
Old World Italian Restaurant (April 21)
Joe Willy's Seafood House (April 14)
Sweet Tea's Restaurant & Catering (March 24)
Soup to Nuts Diner (March 17)
Caseyville Cafe (March 13)
Maniaci's Italian Restaurant (March 10)
Dinner Bell Restaurant (February 27)
Nanny Goat's Cafe & Feed Bin (February 20)
Sapori D'Italia (January 23)
Windseeker Restaurant (January 16)
Whiskey Creek Steakhouse (January 2)
Rising Sun Bistro (December 19)
Boys & Girls Club of Southwest Missouri (December 9)
Bronk's Bar and Grill (December 5)
Rohrer's Tavern (November 28)
Poco's on the Boulevard (November 21)
Oleander Bar and Grill (October 17)
Valley Inn (October 10)
Whistle Stop (October 3)
The Maple Tree Cafe (September 26)
Michele's (September 19)
Paliani's Restaurant (September 12)
Frankie's (September 5)
Gusanoz (August 29)
More posts from Maria Russo.
Similar Posts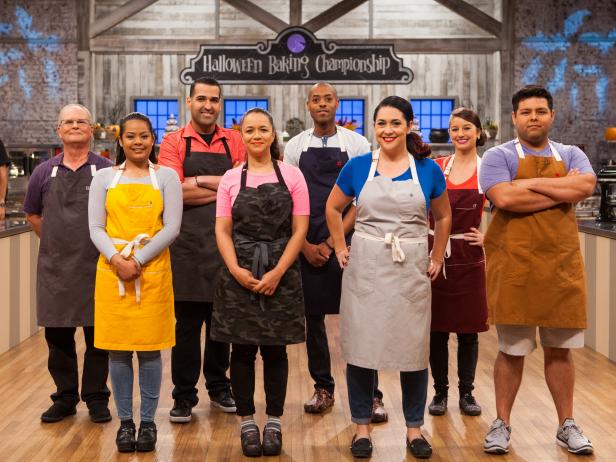 Get the details on the all-new season of Halloween Baking Championship, premiering on Sunday, Sept. 25 at 9|8c....