"Old, old, old, old" were the first words Robert Irvine said after arriving at the drab, outdated Old World Italian Restaurant in Murrells Inlet, S.C., a 16-year-old eatery owned by George Hayek Sr. and Teresa Hayek. This husband-and-wife duo started the business with their son, George Hayek Jr., after the latter had graduated from culinary school. In the last five years, they've noticed a steep decline in customers, which ultimately has resulted in losses of nearly $1,000 per day and the complete elimination of their retirement savings. With just two days to work and a budget of only $10,000, Robert and his Restaurant: Impossible team tackled fresh, modern updates to Old World Italian's old-fashioned decor, its bland menu and unstructured management in an effort to give the Hayek family a second chance at success. FN Dish checked in with George Sr. a few months after the transformation to find out how his business is doing today.
"I am happy to report that the makeover has been a smashing success," he tells FN Dish. "Our sales are up 35 percent since the show has left."
They've since hired a manager to run front-of-house operations, and "George Jr. has taken the reins in the back of the house," George Sr. explains. The kitchen is now far more effective at handling a high-volume of orders in a little time, he adds, noting that "Kitchen times have been cut by half, and the food looks great coming out of the kitchen. Doing 135 plates an evening used to be taxing, but now, with a much more efficient kitchen, 135 plates is done smoothly."
All aspects of the renovation have been well-received by much of Old World Italian's clientele, as George explains that "9 out of 10 [customers] have said that our food, service and atmosphere have greatly improved."
The employees are also pleased with changes at the restaurant, said George Sr., noting that "the staff feels like there is clear direction and accountability." They've taken steps to ensure that "people are now welcomed with a smile at the door, served with a smile and are given a warm 'thank you' for spending their hard-earned money" in the restaurant.
George Sr. tells FN Dish that he and his wife "are enjoying their semi-retirement and can breathe again." To Robert and the entire Restaurant: Impossible team, he says thank you "for injecting life and vigor back into our operation."
More From Restaurant Revisited:
Joe Willy's Seafood House (April 14)
Sweet Tea's Restaurant & Catering (March 24)
Soup to Nuts Diner (March 17)
Caseyville Cafe (March 13)
Maniaci's Italian Restaurant (March 10)
Dinner Bell Restaurant (February 27)
Nanny Goat's Cafe & Feed Bin (February 20)
Sapori D'Italia (January 23)
Windseeker Restaurant (January 16)
Whiskey Creek Steakhouse (January 2)
Rising Sun Bistro (December 19)
Boys & Girls Club of Southwest Missouri (December 9)
Bronk's Bar and Grill (December 5)
Rohrer's Tavern (November 28)
Poco's on the Boulevard (November 21)
Oleander Bar and Grill (October 17)
Valley Inn (October 10)
Whistle Stop (October 3)
The Maple Tree Cafe (September 26)
Michele's (September 19)
Paliani's Restaurant (September 12)
Frankie's (September 5)
Gusanoz (August 29)
More posts from Maria Russo.
Similar Posts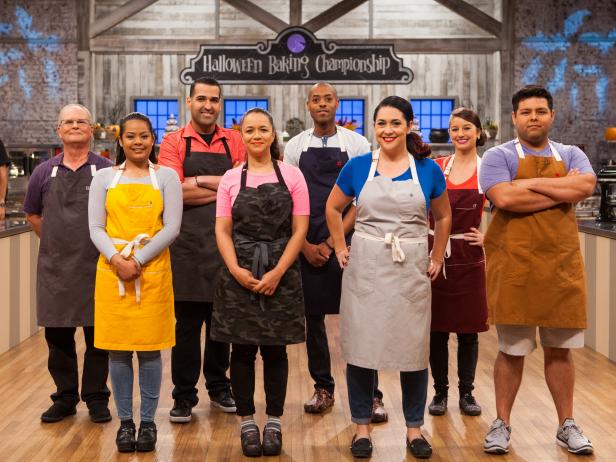 Get the details on the all-new season of Halloween Baking Championship, premiering on Sunday, Sept. 25 at 9|8c....