It's that time of the year again when eating massive amounts of guacamole and enjoying a margarita is 100 percent acceptable. Yes, that's right: Cinco de Mayo is right around the corner.
This year's Cinco festival is even more exciting than usual because my first cookbook, Absolutely Avocados, is out and about, and being sold all across the country. It has a little bit of everything from breakfast to dessert  — and it's all about avocados.
If you're set to make the ultimate guacamole this upcoming weekend, keep my five rules, or guidelines, in mind:
1. Avocados: There's nothing worse than spending a few bucks on avocados at the market and then getting home only to realize they are overripe and brown on the inside, right? The trick to buying perfect avocados each and every time is looking for an avocado that is just the slightest bit tender. It shouldn't be mushy, and it shouldn't be rock hard. Rather, give it a gentle squeeze; if it gives the slightest bit, then you're good to go.
2. Acid: It's not guacamole without some form of lemon or lime juice. I'm actually partial to using a little bit of both.
3. Spice: Whether you're adding some chopped jalapeno, habanero or serrano peppers, it's important to give your guacamole a bit of heat.
4. Fresh Herbs: I think we're probably very used to seeing fresh cilantro chopped up and added to our guacamole. But how about adding some chives? It's one of my favorite ways to give the guacamole a new spin. Scallions are also a welcome addition in guacamole.
5. Jazz It Up: I like to add sauteed poblano peppers, caramelized onions, mango, pineapple or some shredded cheese to the guacamole. You can pick any number of fun mix-ins to add to give it that extra level of flavor.
Here are several of my favorite Food Network guacamole recipes:
For more guacamole and other avocado-inspired dishes, pick up a copy of Absolutely Avocados.
More posts from Gaby Dalkin.
Similar Posts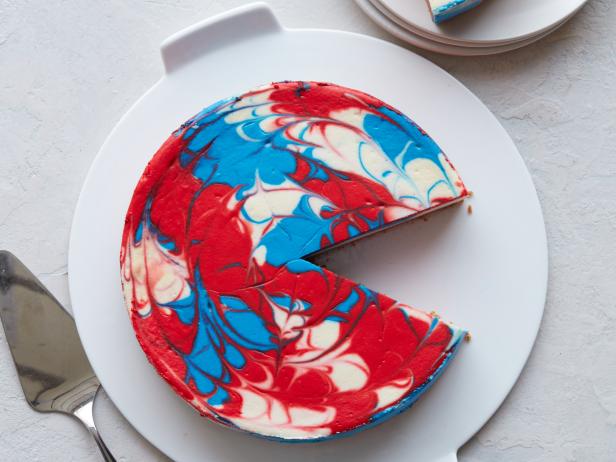 This week, our social feeds were inundated with red, white and blue....