Fixing a bowl of raisin-laced quinoa and calling it dinner just won't do. Yes, many wholesome grains are packed with protein and all that good stuff, but they're that much better when things are kept balanced. With this fleet of recipe combinations, your grain-based sides are not just an afterthought; they're a fluid and integral part of your meal.
A Tupperware of some-sort-of-quinoa-salad may be all the rage at lunchtime these days, but quinoa is much more exciting when it's transitioned to the dinner table. Food Network Magazine's Spice-Rubbed Pork With Quinoa and its Scallops With Citrus and Quinoa are both sophisticated and relatively light, and the grain itself is prepared very simply.
Couscous works wonders when combined with shellfish. Sandra Lee whips up a homemade basil-walnut pesto for her Shrimp Scampi Over Pesto Couscous, and Food Network Magazine's Greek Shrimp and Couscous integrates the grain with a sauce brimming in tomatoes, fennel and feta. The chefs in Food Network Kitchens aren't kidding with this 20-Minute Shrimp and Couscous With Yogurt-Hummus Sauce (pictured above) — this dish comes out quick. Store-bought Greek yogurt and hummus make for an easy dipping sauce when blended, while the whole-wheat couscous is studded with dried apricots.
Working with farro? The magazine swears by its nutty Warm Farro Salad slongside Lemon-Sage Chicken Cutlets. Steak and Tabbouleh Salad may feature red meat, but the side of veggie-laden bulgur wheat makes for a sensible weeknight meal.
Wild rice is another smart grain to get ahold of. Food Network Magazine's Pork and Wild Rice Salad goes heavy on the greens.
No matter which grain is simmering on your stove, be sure it doesn't go it alone. When combined with a hearty main, wholesome grain-based sides can make for some beautifully balanced meals.
Get more grain-focused side dish recipes from friends and family:
Jeanette's Healthy Living: Chinese Shrimp Fried Rice
Devour: Farro Salad With Greek Yogurt
Dishin & Dishes: Kale, Quinoa and Black Bean Salad
The Cultural Dish: Lemon Risotto
The Sensitive Epicure: Stir-Fried Quinoa With Chinese Vegetables
Virtually Homemade: Spring Couscous Salad With a Citrus Vinaigrette
Made By Michelle: Really Good Granola
Cooking With Elise: Mediterranean Orzo Salad
Weelicious: Mushroom Barley
Thursday Night Dinner: Quinoa Salad With Cucumbers, Tomatoes and Mint
Feed Me Phoebe: Millet Salad With Roasted Fennel and Tomatoes
Napa Farmhouse 1885: Sprouted Brown Rice Salad With Cranberries, Nuts and Carrots
Red or Green?: Wild Rice Salad With Avocado, Carrots and Jalapeno
More posts from Allison Milam.
Similar Posts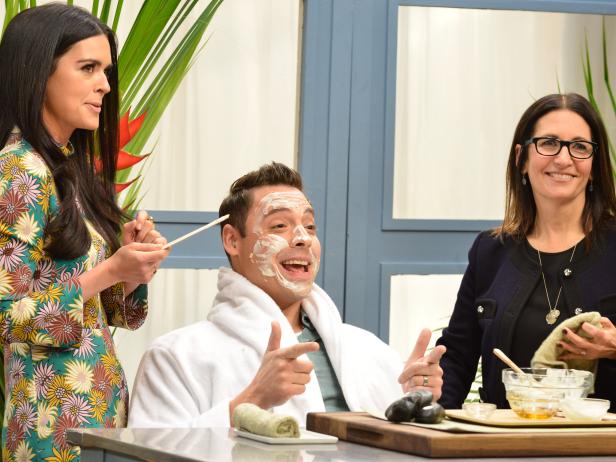 You don't have to travel somewhere exotic to make the most of your time off....