Whether you pack your lunch every day of the week or are looking to form the habit in an effort to salvage your paycheck, it's best to have on hand a selection of lunch recipes that aren't just crave-worthy but also filling and easy to pack, to avoid getting stuck in a PB&J rut. So often the star of the brown-bag lunch is a sandwich built with salt-laden deli meats and cheeses on slices of soggy bread, but with these highest-rated recipes for dressed-up sandwiches and salads from some of your favorite Food Network chefs, you can pack a midday meal that's anything but ordinary. Check out recipes from Ellie, the Sandwich King and the Neelys below, then tell FN Dish in the comments: What's your favorite dish to pack for lunch?
A five-star recipe that can be made in minutes, Ellie's Hummus and Grilled Vegetable Wrap (pictured above) combines good-for-you ingredients in an easy-to-eat sandwich that's light but satisfying. The key to executing this dish quickly is having all of the ingredients ready and simply waiting for assembly. After quickly cooking the zucchini and slicing bell peppers and red onions, start building the wraps by spreading the bread with store-bought hummus and layering the vegetables inside. Add a sprinkle of toasted pine nuts to guarantee a welcome crunchy texture in each wholesome bite.
Forget about everything you know to be true about traditional veggie burgers because the Sandwich King, Jeff Mauro, is introducing the ultimate rendition in his Veggie Mini Burger Pita With Cucumber Yogurt Sauce (pictured right). He uses quinoa and cannellini beans to beef up the patties, which are flavored with pinches of chili powder, ground cumin and granulated garlic. A quick pan sear gives the burgers a slightly crispy exterior and golden-brown color, while a cool, creamy sauce of Greek yogurt, lemon juice and cucumbers adds tang and moisture to the sandwich.
Want to switch up your sandwich routine and introduce something new to your brown-bag repertoire? Look to grain salads that can be made ahead of time and easily packed for fuss-free transport. The Neelys' Barley Greek Salad is a Mediterranean-inspired recipe made with bright ingredients like colorful cherry tomatoes, bell peppers and fresh mint, plus crumbled feta cheese and pearled barley, a fill-you-up grain that cooks like rice. Perhaps the best part about Pat and Gina's top-rated recipe is that its bold tastes intensify the longer it sits. They recommend chilling it for at least three hours before enjoying "so the flavors have time to mingle." This means that if you prep the salad before work, it will be ready by lunchtime.
Meatless Monday, an international movement, encourages people everywhere to cut meat one day a week for personal and planetary health. Browse more Meatless Monday recipes.
More posts from Maria Russo.
Similar Posts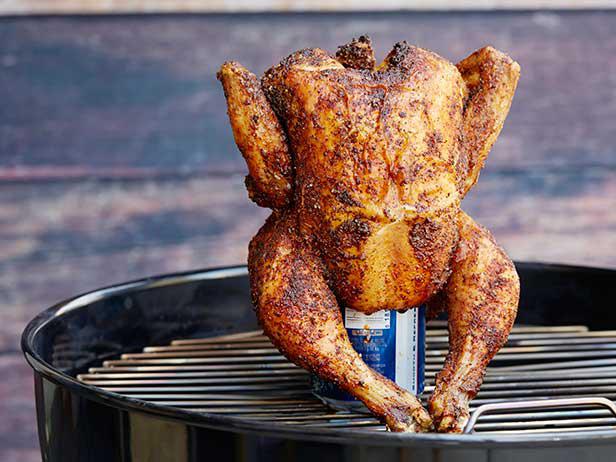 This clever grilling technique is easy enough to perfect even on your first try making it....