St. Patrick's Day is simply about food, drinks and having a good time. It's a day to celebrate with your friends, be a little silly, and eat and drink until your heart's content. Most years we have a group of friends over for an early St. Patrick's Day dinner, and then we hit the town. With that said, I always try to feed my friends and family a good foundation of food to handle the rest of the night's activities.
This year I'm making a few of my favorite green-ish appetizers and then several main course options. That way people can pick and choose what they want, and I get the benefit of having leftovers for a few days after the celebration.
Irish Grilled Cheese (pictured above) is what we're eating to kick things off. These are super easy, especially because I can pre-assemble them, and then everyone can use the panini press to make them as they please. Simple, delicious and fun.
Get the recipe: Irish Grilled Cheese
Next on the menu are Spinach Pesto Ravioli from Food Network Magazine. They're carb-heavy and a great appetizer.
Get the recipe: Spinach Pesto Ravioli
I'll continue the menu with some options. Stews are my favorite things to make because they simmer for so long, they make your house smell amazing and the flavors have plenty of time to develop. And stew makes an even better meal the next day.
Get the recipe: Roasted Root Vegetable Irish Lamb Stew
You have to serve something green on St. Patrick's Day, and this green linguini is just the thing. People love it because it's festive.
Get the recipe: St. Patrick's Day Linguine
And lastly, I'm going to make this braised lamb. It's one of my favorite recipes. Tyler's recipes are always winners, and this one is no exception.
Get the recipe: Roast Leg of Lamb With Dark Beer, Honey and Thyme
More posts from Gaby Dalkin.
Similar Posts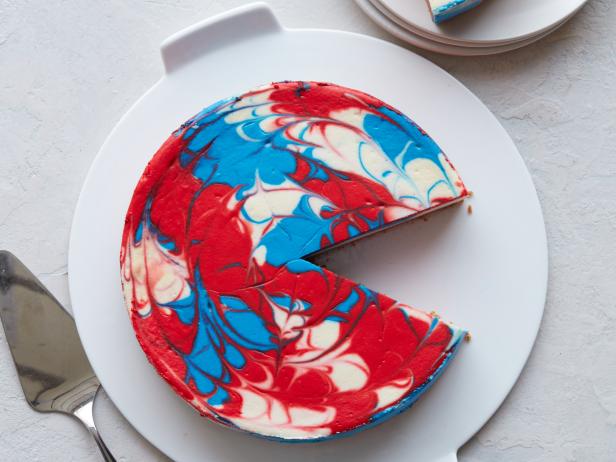 This week, our social feeds were inundated with red, white and blue....