There's a time and a place for classic Italian pasta dishes. You know, the kind where al dente spaghetti is lackadaisically draped over the plate and a few sprigs of basil are planted on top. This time around, we're digging only pasta dishes that require a sturdy spoon to lift up every last layer. With dishes as comforting as these, it's hard to believe it all started with rigid pasta. Thank goodness for the great art of boiling water, right?
Alton Brown's Baked Macaroni and Cheese combines the classic elbow shape with freshly shredded sharp cheddar and hints of paprika and mustard. It's just what you would expect out of the traditional baked rendition and, man, is it good. If you're looking to move beyond the quintessential mac, try out Food Network Magazine's Buffalo-Chicken Macaroni and Cheese. It's spiked with hot sauce and loaded with store-bought rotisserie chicken.
This collection wouldn't be complete without a recipe like Neelys Baked Ziti or a good lasagna. For once, the latter isn't restricted to the casserole dish. Food Network Magazine's Skillet Lasagna packs all that baked flavor using just the stove. Scattered with ground beef and two types of cheese, Paula Deen's Baked Spaghetti fixes the strands into melted, bubbly form in the oven.
The classic BLT may not necessarily be the healthiest dish around, sure. But when it's reborn in BLT Pasta Skillet recipe using whole-wheat pasta, it's just as wholesome as it is comforting.
As one of the sturdier pasta shapes, penne does well when it reaches the oven. Food Network Magazine's Baked Penne With Fennel (pictured above) is graced with a creamy tomato sauce, pancetta and three cheeses. And with so many veggies involved, it's surprising there's any room for pasta in Baked Penne With Roasted Vegetables by Giada De Laurentiis.
Lastly, here's our take on the creamiest, most comforting pasta dishes around. Rachael Ray's Spinach and Artichoke Baked Whole Grain Pasta and Cheesy Gnocchi Casserole With Ham and Peas are just the thing.
More pasta recipes from friends and family:
The Cultural Dish: Pasta Carbonara
The Sensitive Epicure: Individual Goat Cheese Mac & Cheese (Gluten-Free, Lactose-Free)
Feed Me Phoebe: Green Eggs and Ham: Pasta Carbonara With Zucchini and Crispy Prosciutto
Red or Green?: Spicy Italian Sausage and Peppers Pasta
Napa Farmhouse 1885: Pasta With Apple-Sage Sausage, White Beans and Greens
Jeanette's Healthy Living: A Healthier Crock-Pot Meat Lovers Pasta Sauce
Dishin & Dishes: Skillet Gnocchi
The Heritage Cook: Macaroni and Cheese for Everyone
Devour: Low-Key Lasagna
Virtually Homemade: Gluten-Free Macaroni and Cheese With Crispy Bacon
Cooking With Elise: Scallops and Linguini
Big Girls, Small Kitchen: Swiss Chard Lasagna
And Love It Too: Baked Spaghetti With Zucchini Noodles
More posts from Allison Milam.
Similar Posts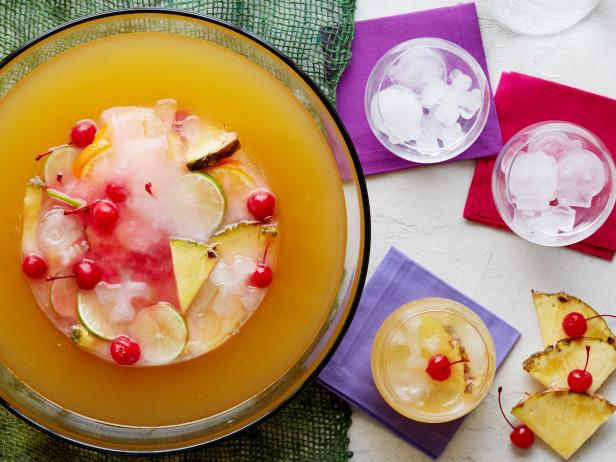 From formal events to backyard barbecues, punch is a party favorite for the ages....