At Sweet Tea's Restaurant & Catering in Pineville, N.C., problems started almost as soon as they opened for business. After just six months in operation, owners Dana and David Cohen were facing losses of nearly $8,000-$10,000 per month at their Southern-style restaurant, and if drastic changes weren't made, they'd be forced to shut down in a matter of weeks. Lucky for them, those much-needed updates were made, thanks to Robert Irvine and his Restaurant: Impossible team.
Even before arriving at Sweet Tea's, Robert knew one crucial reason the restaurant was struggling: its extreme out-of-the-way location and absence of street-side advertising. It was his mission to brand the eatery as a comfortable, welcoming restaurant with Southern food to match, and to accomplish that, Robert would have to remake the menu of what he deemed to be D-rated food. With just two days to work and a $10,000 budget, he reopened the doors of Sweet Tea's and gave the restaurant — and the Cohen family — a second chance at success. We checked in with Dana a few months after the renovation to find out how the business is doing.
Since Robert left, Dana and David have noticed an increase in revenue at Sweet Tea's, and they are now "trying so hard to catch up" on bills, Dana tells us. "We need to catch up on rent, and that is the only thing holding us back."
Returning to the restaurant after the renovation, customers "seem very excited when they come in," according to Dana, and they have been pleased with the changes to the interior decor and menu. "I feel like the food is excellent," she says of the updated menu, which now features a combination of original dishes as well as a few changes.
Sweet Tea's has implemented what Dana calls "a new training program," complete with "menu testing" to ensure that service is efficient, and she says it "seems to be working very well." Although "the service is always a work in progress," she adds that "most servers are doing amazing."
While filming the episode, David vowed to become a better listener and respect Dana's voice in business decisions. Since then, he and Dana have indeed become "equal partners at Sweet Tea's," she tells us.
As for Dana, she no longer dashes to the supermarket several times a day. "I have a rule," she tells us, "once if necessary, but no more. (I haven't been in a long time.)"
In an effort to promote the business to the local community, Sweet Tea's recently became "a partner with the main street chamber" and has also "sponsored some breakfast meetings," according to Dana.
Looking to the future of her restaurant, she says: "I pray every day we will make it. This business means so much to our family."
More From Restaurant Revisited:
Soup to Nuts Diner (March 17)
Caseyville Cafe (March 13)
Maniaci's Italian Restaurant (March 10)
Dinner Bell Restaurant (February 27)
Nanny Goat's Cafe & Feed Bin (February 20)
Sapori D'Italia (January 23)
Windseeker Restaurant (January 16)
Whiskey Creek Steakhouse (January 2)
Rising Sun Bistro (December 19)
Boys & Girls Club of Southwest Missouri (December 9)
Bronk's Bar and Grill (December 5)
Rohrer's Tavern (November 28)
Poco's on the Boulevard (November 21)
Oleander Bar and Grill (October 17)
Valley Inn (October 10)
Whistle Stop (October 3)
The Maple Tree Cafe (September 26)
Michele's (September 19)
Paliani's Restaurant (September 12)
Frankie's (September 5)
Gusanoz (August 29)
More posts from Maria Russo.
Similar Posts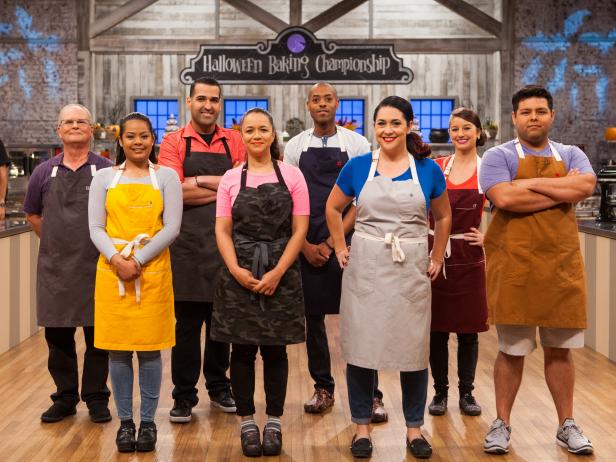 Get the details on the all-new season of Halloween Baking Championship, premiering on Sunday, Sept. 25 at 9|8c....