Soup to Nuts Diner in Tavares, Fla., was in such poor condition when Robert Irvine arrived that he promptly deemed the restaurant "dangerously dirty" and refused to let anyone eat the food coming out of the kitchen. Littered with bugs and coated in dust, this 1950s-style eatery featured a cluttered dining room with tattered seating, but unfortunately for owner Sharon Whitmore, even more serious problems were in the kitchen. There, Robert found tools and equipment caked with grease, raw meat being kept at unsafe temperatures and a complete lack of management among the cooks.
For the last four years, Soup to Nuts has struggled with decreasing business, and Sharon admits that prior to Robert's visit she was losing nearly $1,000 per month, which resulted in the foreclosure of her home. With a $10,000 budget and only two days to work, Robert and his Restaurant: Impossible team reworked all aspects of her restaurant, deep cleaning every surface in the front and back of the house, demonstrating the how-tos of making a fresh menu and restructuring Sharon's schedule so that she'd be able to abandon her 100-hour workweeks. At the end of what Robert called "one of the most-ambitious projects we've ever tackled," Soup to Nuts reopened to hundreds of customers with in-control management at the helm. We checked in with Sharon a few months after the renovation to find out how her business is doing.
She tells us that in the weeks immediately following filming, Soup to Nuts was "overwhelmed with" a 40 percent increase in business, and now the restaurant is "up consistently about 20 percent over last year."
While they've made a few tweaks to the decor like additional paint, new blinds and adding "a door from the front counter area and a wall so the kitchen is no longer seen by the dining room," Sharon, the staff and much of the customer base have been wowed by the other changes at the eatery.
Employees are now washing the restaurant each night, Sharon tells us. "I have had to get on the cooks for poor closes a few times, but Alan is closing five nights a week to reinforce a proper, clean closing."
In terms of management, Sharon has interviewed several applicants, but she's yet to hire a full-time lead cook. Jeanie is still working at Soup to Nuts, as Sharon believes that she "grew from the experience," explaining that "she is not as hotheaded." Sharon adds that "several of the people who gave [her] the most grief are not [t]here anymore."
Soup to Nuts is still serving its original offerings but with additional dishes from Robert's menu, including fried green tomatoes, disco fries, salmon burgers and roasted chicken.
For the most part, Sharon is sticking to the schedule she developed with Robert. "With Alan staying and riding his bike home, the restaurant has guidance and supervision," she explains. "I am very thankful for the privilege to have been picked for this experience," she adds, looking back on the renovation. "I am happy personally and with my restaurant's makeover and volume." She is no longer living with her parents and is looking forward to what the rest of the year brings to her business.
More From Restaurant Revisited:
Caseyville Cafe (March 13)
Maniaci's Italian Restaurant (March 10)
Dinner Bell Restaurant (February 27)
Nanny Goat's Cafe & Feed Bin (February 20)
Sapori D'Italia (January 23)
Windseeker Restaurant (January 16)
Whiskey Creek Steakhouse (January 2)
Rising Sun Bistro (December 19)
Boys & Girls Club of Southwest Missouri (December 9)
Bronk's Bar and Grill (December 5)
Rohrer's Tavern (November 28)
Poco's on the Boulevard (November 21)
Oleander Bar and Grill (October 17)
Valley Inn (October 10)
Whistle Stop (October 3)
The Maple Tree Cafe (September 26)
Michele's (September 19)
Paliani's Restaurant (September 12)
Frankie's (September 5)
Gusanoz (August 29)
More posts from Maria Russo.
Similar Posts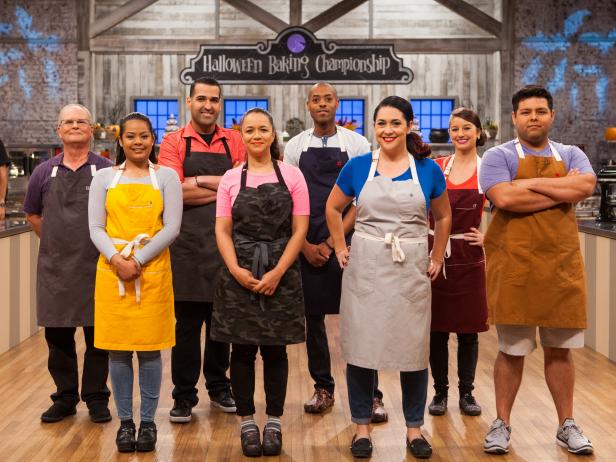 Get the details on the all-new season of Halloween Baking Championship, premiering on Sunday, Sept. 25 at 9|8c....