After their mother passed away five years ago, brothers Geoff, John and Tim Maniaci have struggled with dwindling business at their family's 18-year-old restaurant, Maniaci's Italian Bistro, in Mohnton, Pa. Before its Restaurant: Impossible overhaul, the eatery was losing more than $2,000 per month, and for those whose livelihoods depend on profits, the damages were almost too much to bear. Robert Irvine and his team worked with the brothers to revamp the interior of Maniaci's and rework its menu, as well as to fix the tattered management in the hopes of giving the business a second chance at success. After only two days of renovations, Maniaci's opened its doors again, this time to a packed dining room and with a menu focused on quality food. We checked in with Geoff, John and Tim a few months after Maniaci's transformation to find out how the eatery is doing today.
Since Robert left, business at Maniaci's has indeed increased, and, according to Geoff, the restaurant saw "almost $15,000 in dining room sales for the month of December." Bar sales are up, as well, nearly $6,000 for the same month.
In terms of management, Geoff is now wholly in charge of the restaurant, and he says that "employees like that we are more structured."
The brothers agree that customer reaction to both Maniaci's food and updated decor has been incredible. Staff members are now expected to clean every day to maintain the hygiene of the made-over space, and management is holding them accountable. "We have the waitresses and bartenders making sure that their area is cleaned at the end of the night," John explains. "We have made checklists for them to follow." Geoff adds: "We want to keep everything clean and not let it go back to the way it was. We care more now than before."
Along with a cleaner space, Maniaci's is now offering a menu made only with fresh food. With the exception of his branzino, all of Robert's dishes are still being featured, but the restaurant has also incorporated other plates, including those on a kids' menu. "I have given my head cook, Lisa, more responsibility in taking over the dinners," Tim tells us.
In regard to the family dynamic at Maniaci's, John explains that the relationship among the brothers has been acceptable so far. "Since this is a family-owned business, there will always be tension at some point in time, but for the most part, we have been working well together." He adds that because of his full-time job, he's able to devote only three days per week to bartending, but it's enough because other bartenders are there to relieve him. "My full-time job provides health insurance for my family and me, and I have to make sure that I am performing at the top of my game."
Tim's wife, Dre, notes that, because of her husband's schedule, "he still doesn't see his kids much during the week." Both Geoff and John agree that Tim is largely more accepting of criticism than he was before the renovation. "I would have to say it all depends upon the topic," John explains.
To Robert and the entire Restaurant: Impossible team, Tim says simply: "Thank you again for all you have done. We are truly grateful."
More From Restaurant Revisited:
Dinner Bell Restaurant (February 27)
Nanny Goat's Cafe & Feed Bin (February 20)
Sapori D'Italia (January 23)
Windseeker Restaurant (January 16)
Whiskey Creek Steakhouse (January 2)
Rising Sun Bistro (December 19)
Boys & Girls Club of Southwest Missouri (December 9)
Bronk's Bar and Grill (December 5)
Rohrer's Tavern (November 28)
Poco's on the Boulevard (November 21)
Oleander Bar and Grill (October 17)
Valley Inn (October 10)
Whistle Stop (October 3)
The Maple Tree Cafe (September 26)
Michele's (September 19)
Paliani's Restaurant (September 12)
Frankie's (September 5)
Gusanoz (August 29)
More posts from Maria Russo.
Similar Posts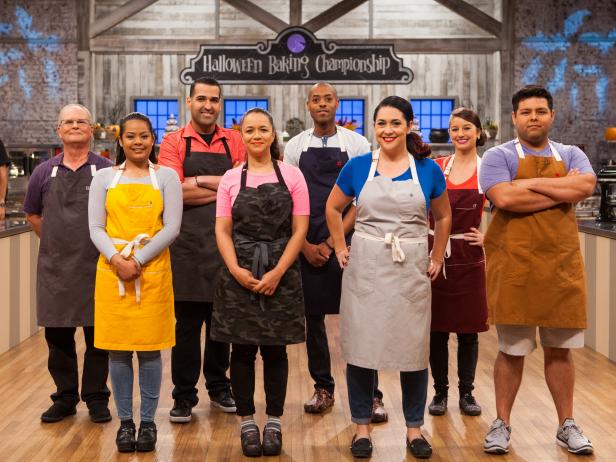 Get the details on the all-new season of Halloween Baking Championship, premiering on Sunday, Sept. 25 at 9|8c....